QuikHenna Aqua Safe Powder Hair Colour
Regular price
Rs. 645.00
Sale price
Rs. 548.00
Unit price
per
QuikHenna Aqua Safe Powder Hair Colour is the best aqua hair colour available. Made with natural ingredients, this powder dye is both gentle and effective. It will give you long-lasting colour that won't damage your hair, with results you can be proud of.
QuikHenna Aqua Safe Powder Hair Colour is the best choice for coloring your hair. Formulated with aqua-safe ingredients, this powder hair colour is gentle on your scalp and provides long-lasting coverage for up to 8 weeks. It is also free from ammonia, peroxide, and other harsh chemicals, making it safe to use. Get color that lasts with QuikHenna.
QuikHenna Aqua Safe Powder Hair Colour is an easy and safe way to color your hair. This special powder hair colour utilizes organic and natural ingredients to give you the desired colour. It nourishes your hair while colouring, leaving it soft and healthy. Get salon-quality colour in the convenience of your own home with QuikHenna.
QuikHenna Aqua Safe Powder Hair Colour is an easy-to-use natural hair dye that utilizes aqua colour technology for maximum effectiveness. Our unique powder formula delivers optimal colour results without the use of harsh chemicals. Get beautiful, long-lasting colour with QuikHenna!
Experience natural, aqua hair colour with QuikHenna's Aqua Safe Powder Hair Colour. Botanically-derived and ammonia-free, its gentle formula provides safe, vibrant hair colour without compromising on longevity or quality. Create beautiful hues with the convenience of online delivery.
QuikHenna Aqua Safe Powder Hair Colour is the perfect choice for those looking to create a vibrant, natural color for their hair. The powder form makes for easy application and it is certified safe for aqua hair colour. It is suitable for any skin type and can be used to create any color you desire. Learn more about bio organic hair colour.
Our proprietary Quick Henna TM oxidizer formula with 100% Sojat mehndi for allergy-free hair coloring.
Specifically made for those with highly allergic and sensitive skin

 

For people with a highly irritable and sensitive scalp.
No allergic hair colour.
No PPD hair colour
Skin-friendly hair colour:

 pH balanced hair colour

No harmful chemicals: NO Ammonia, No PPD, No peroxide, No resorcinol, No Heavy metals, No toxic chemicals.
Made with 100% Sojat Mehndi and Rajasthani Henna, plucked and dried at source.
Single-step hair colouring, unlike other 2 step hair colours.
Helps restore ripped off natural colour and makes a long-lasting coat.
Contents

80 gm Hair Colour powder ( 4 packs of 20 gm each)
Pair of gloves and application instruction leaflet
Safety Information

We understand that different skin and hair types react differently with a natural product. We recommend that you conduct a skin patch or hair strand safety test before all-over application.
Share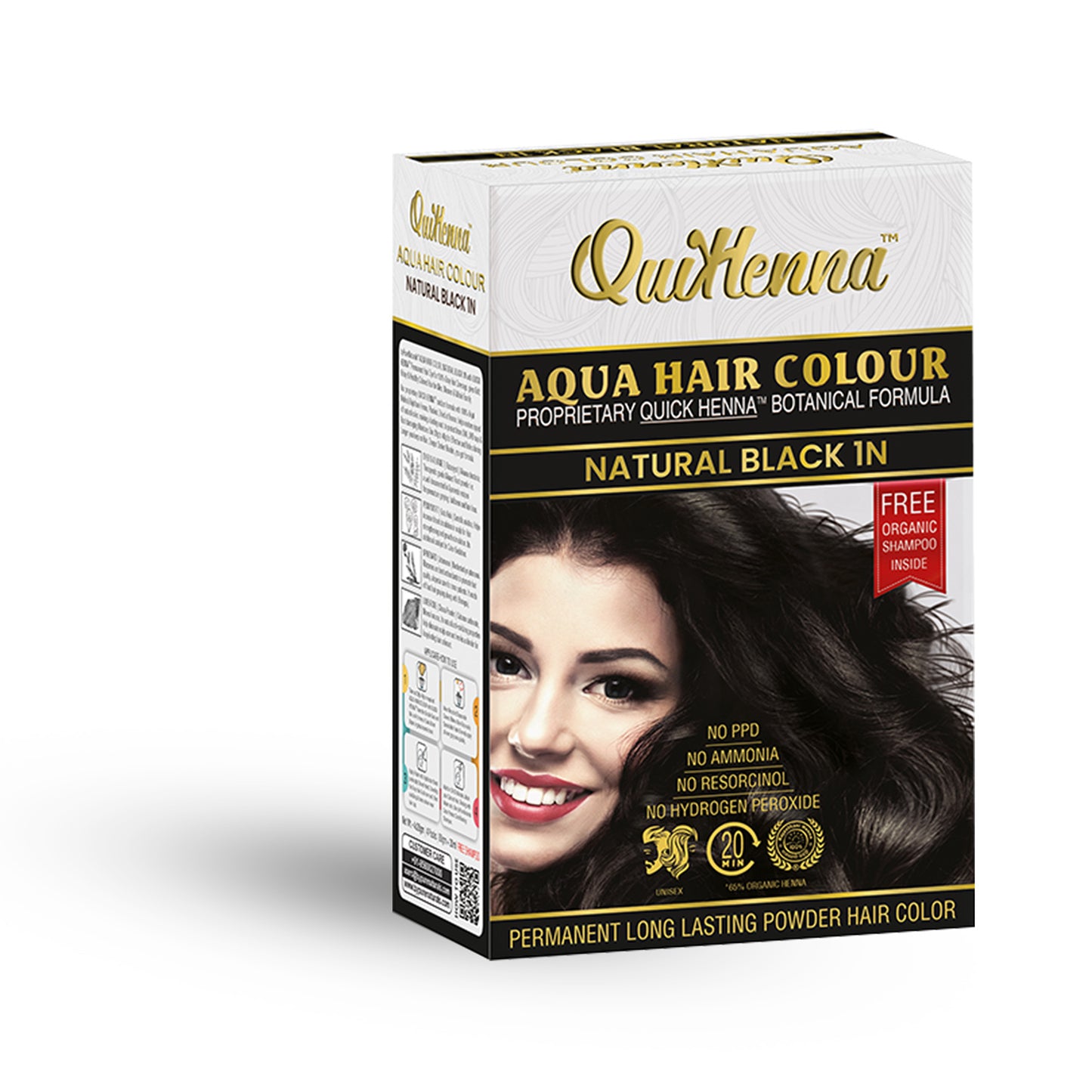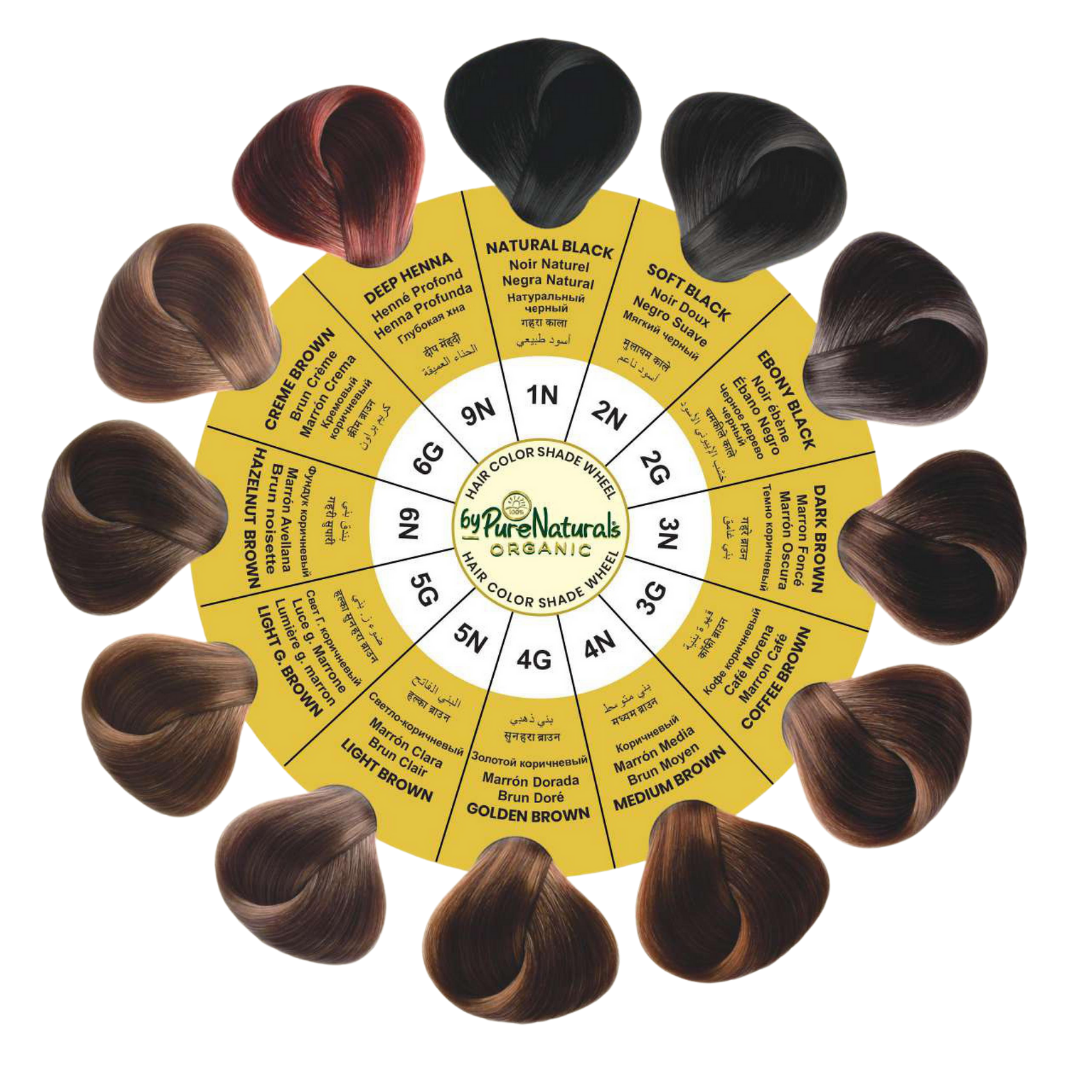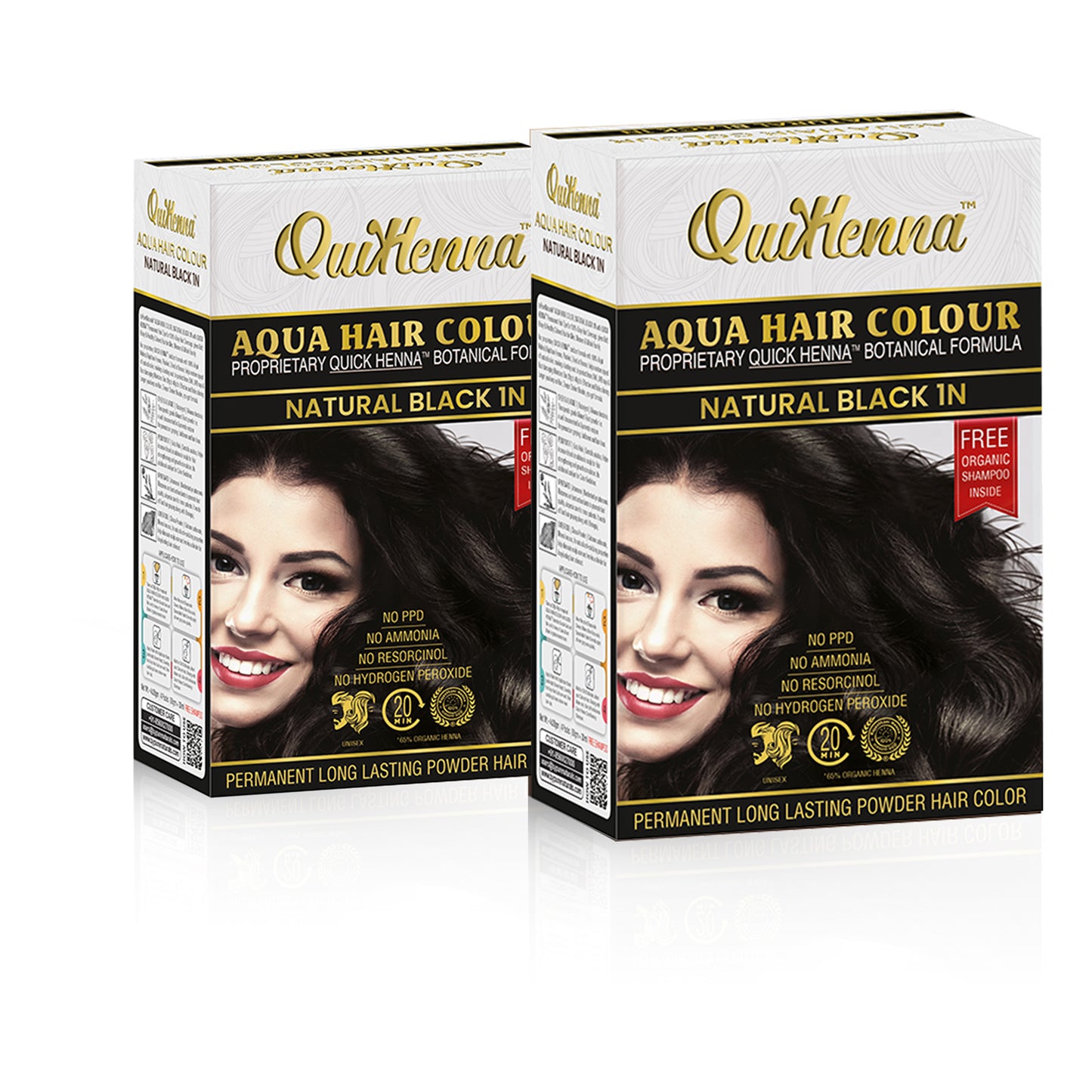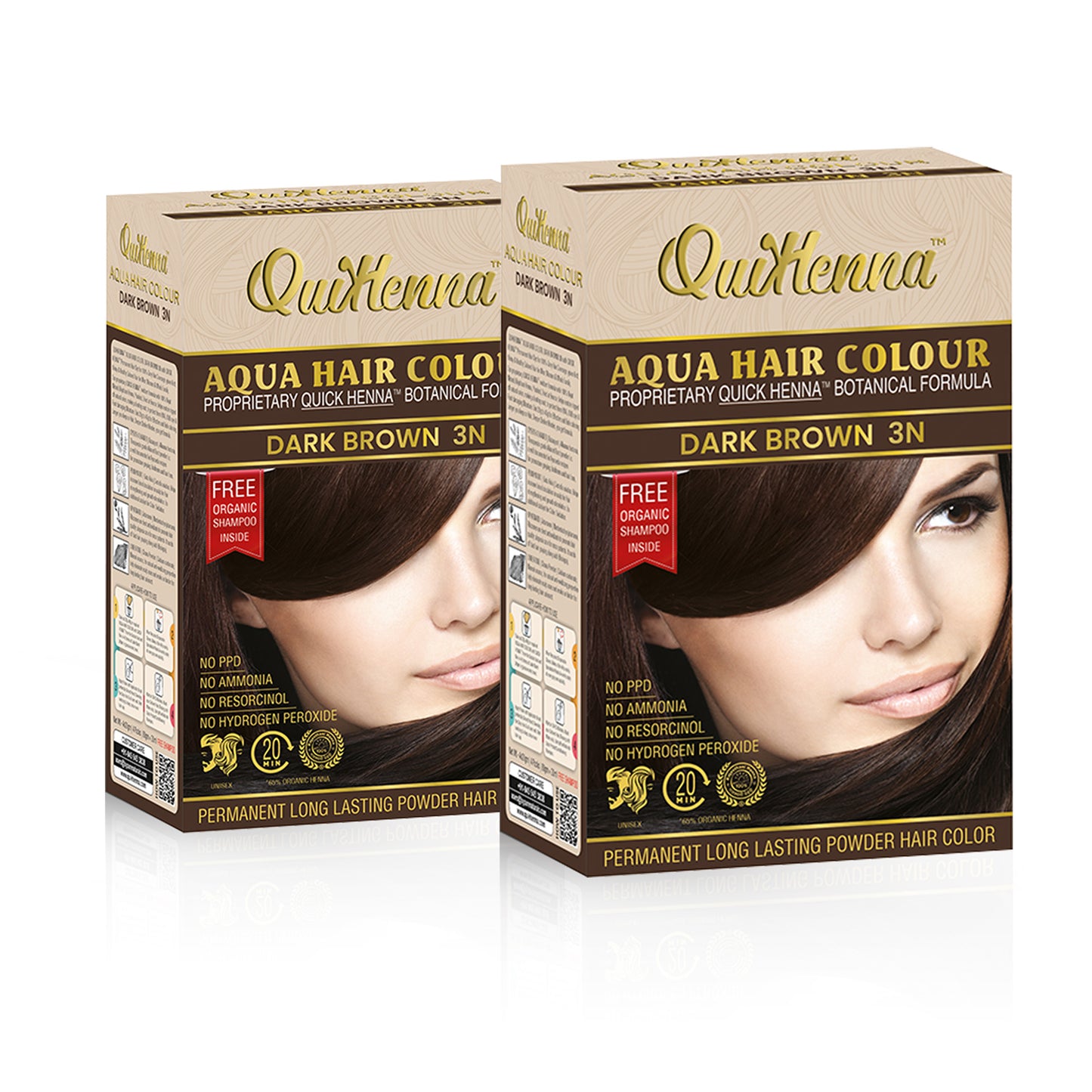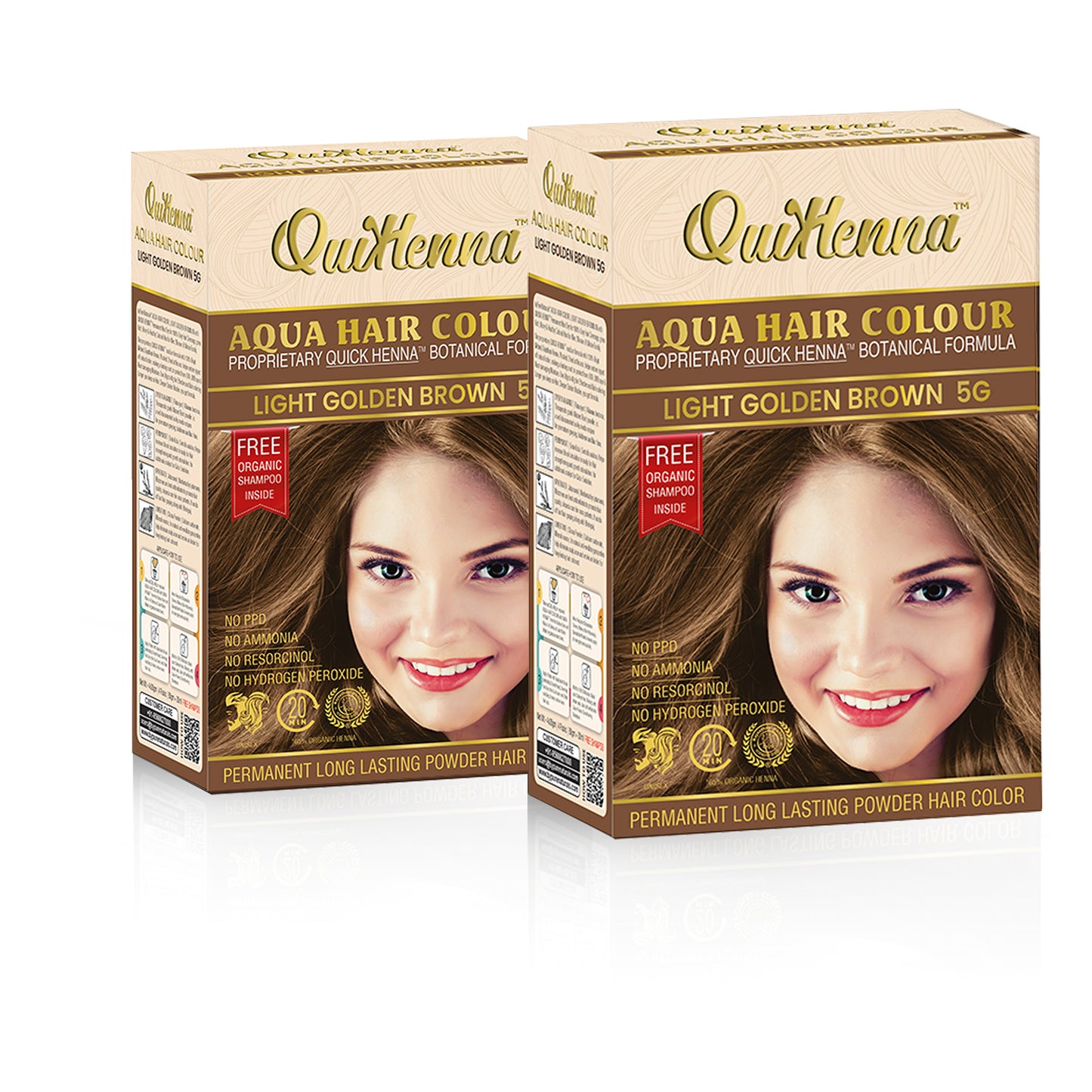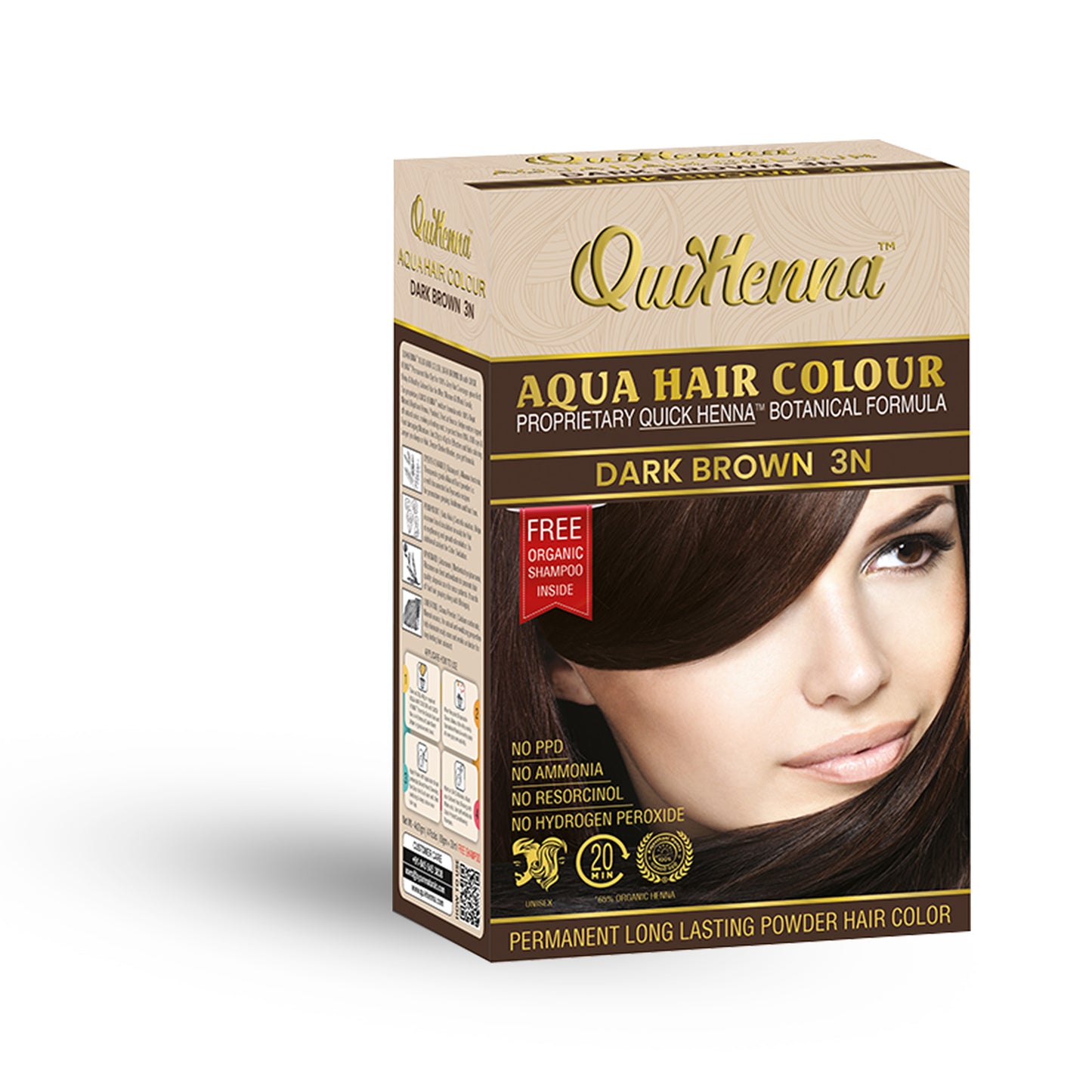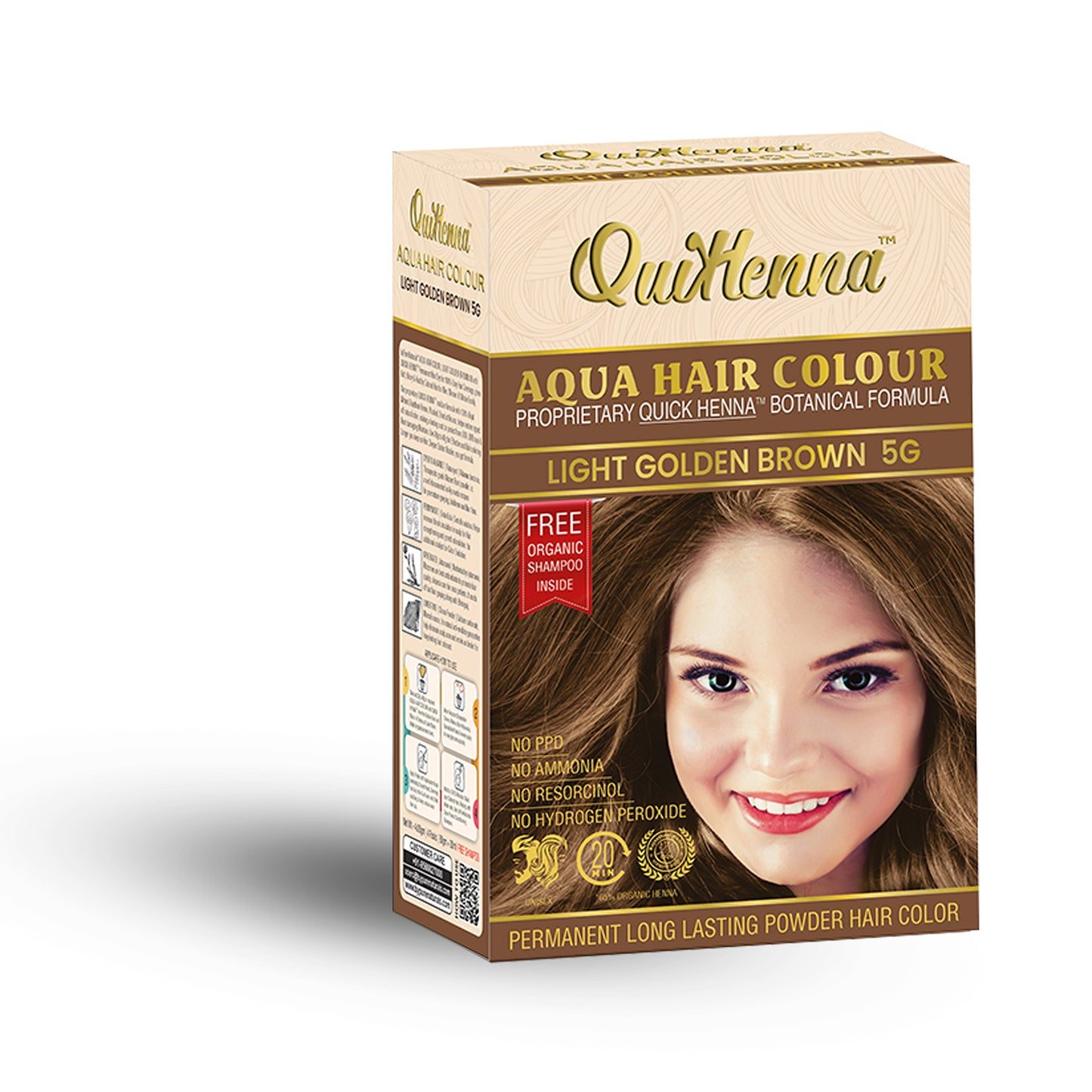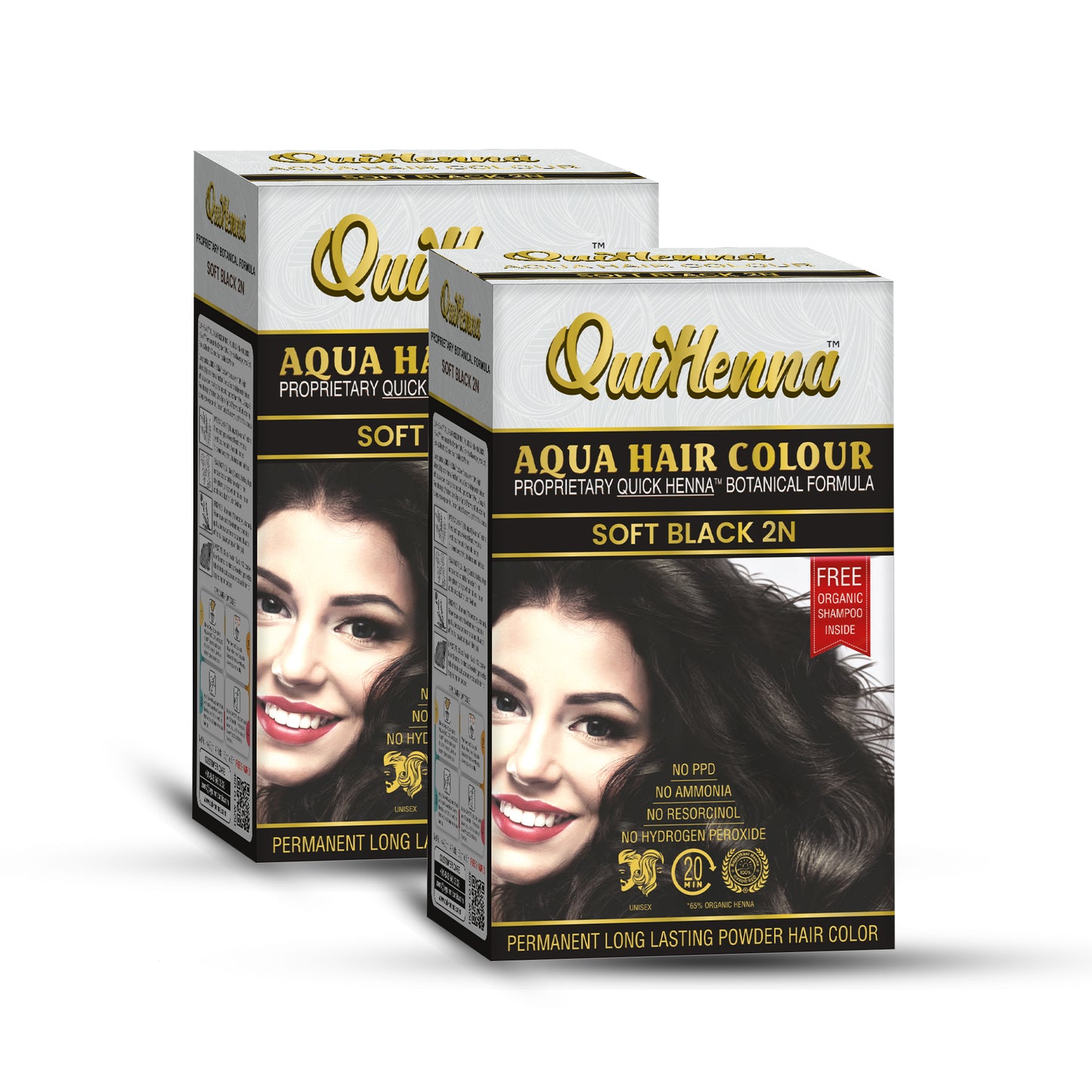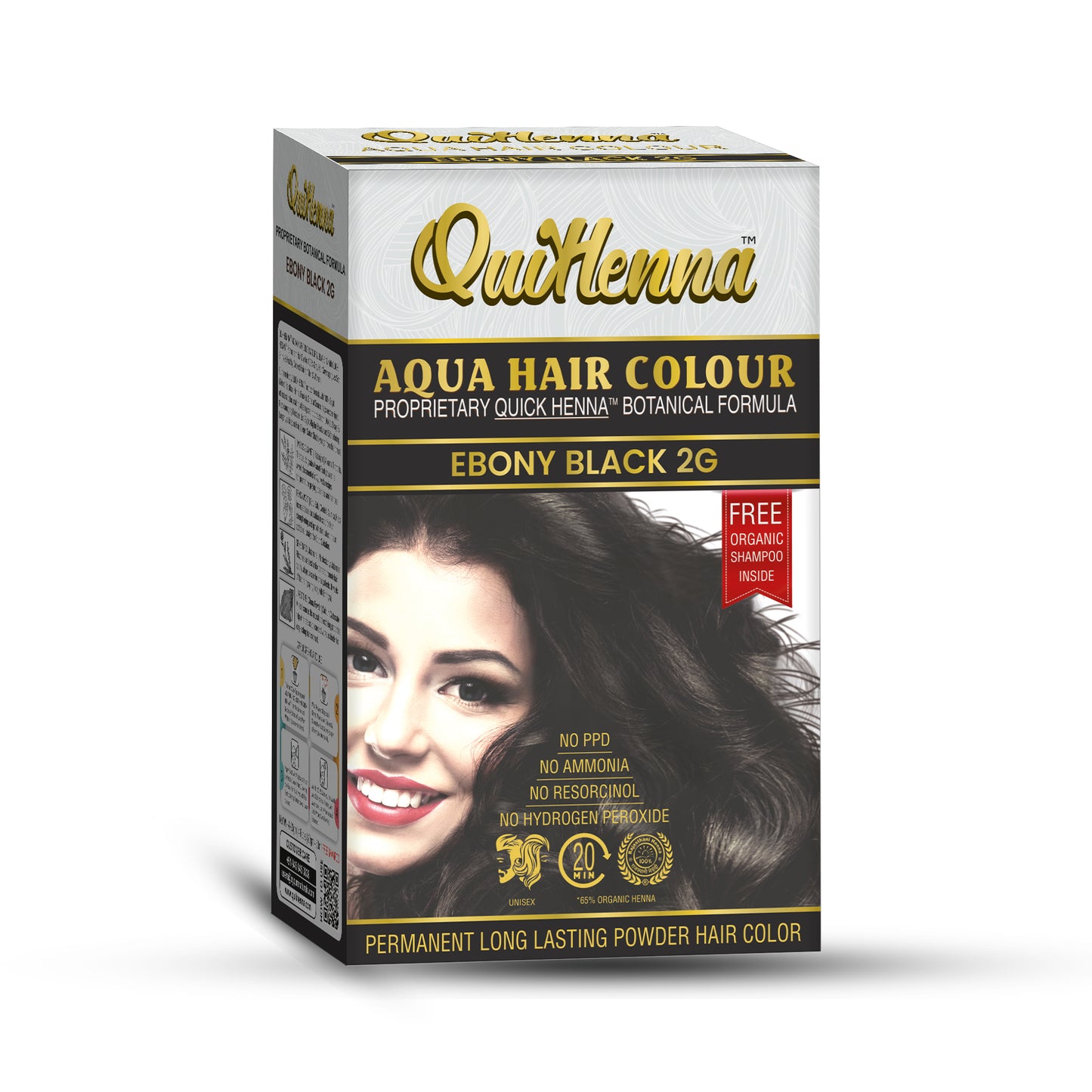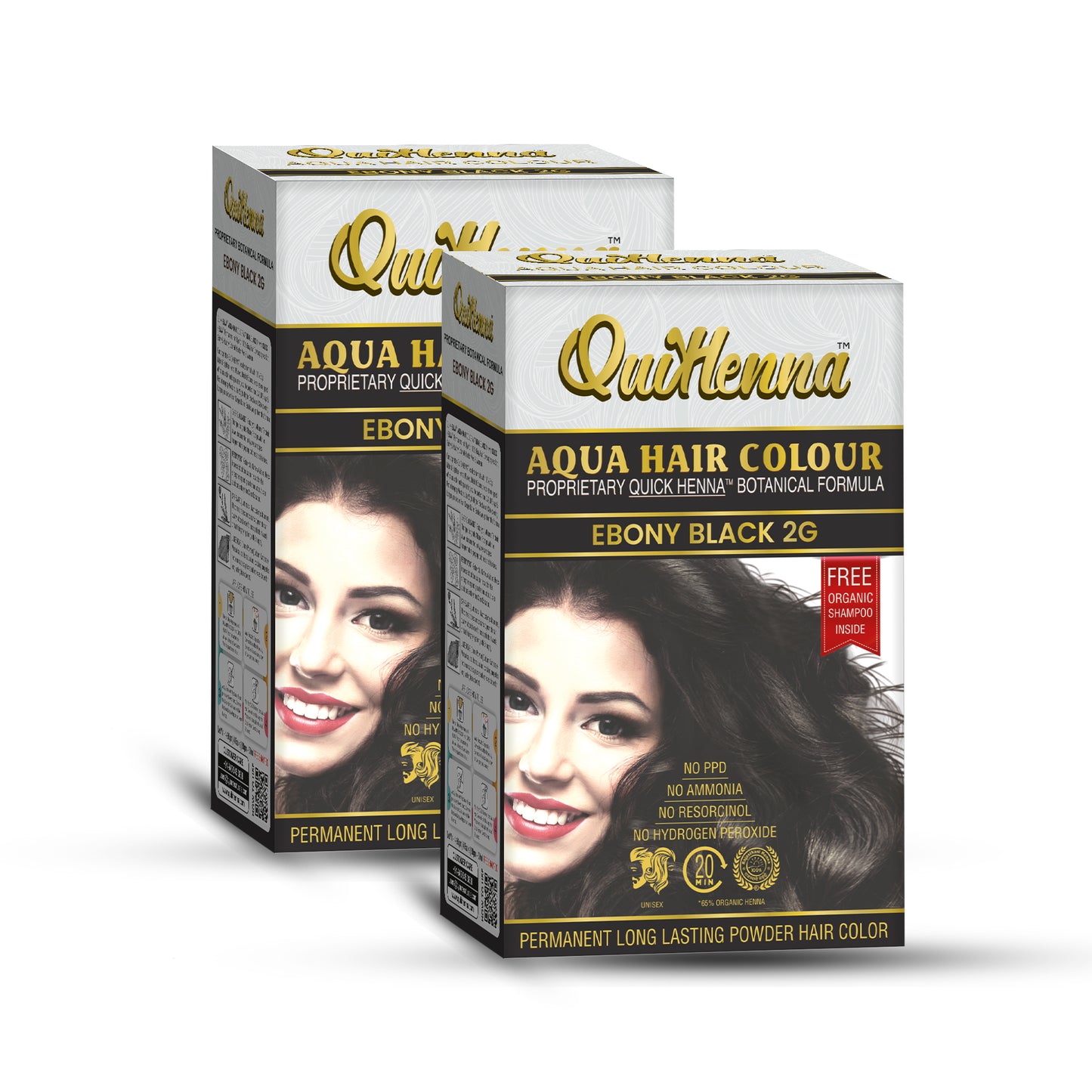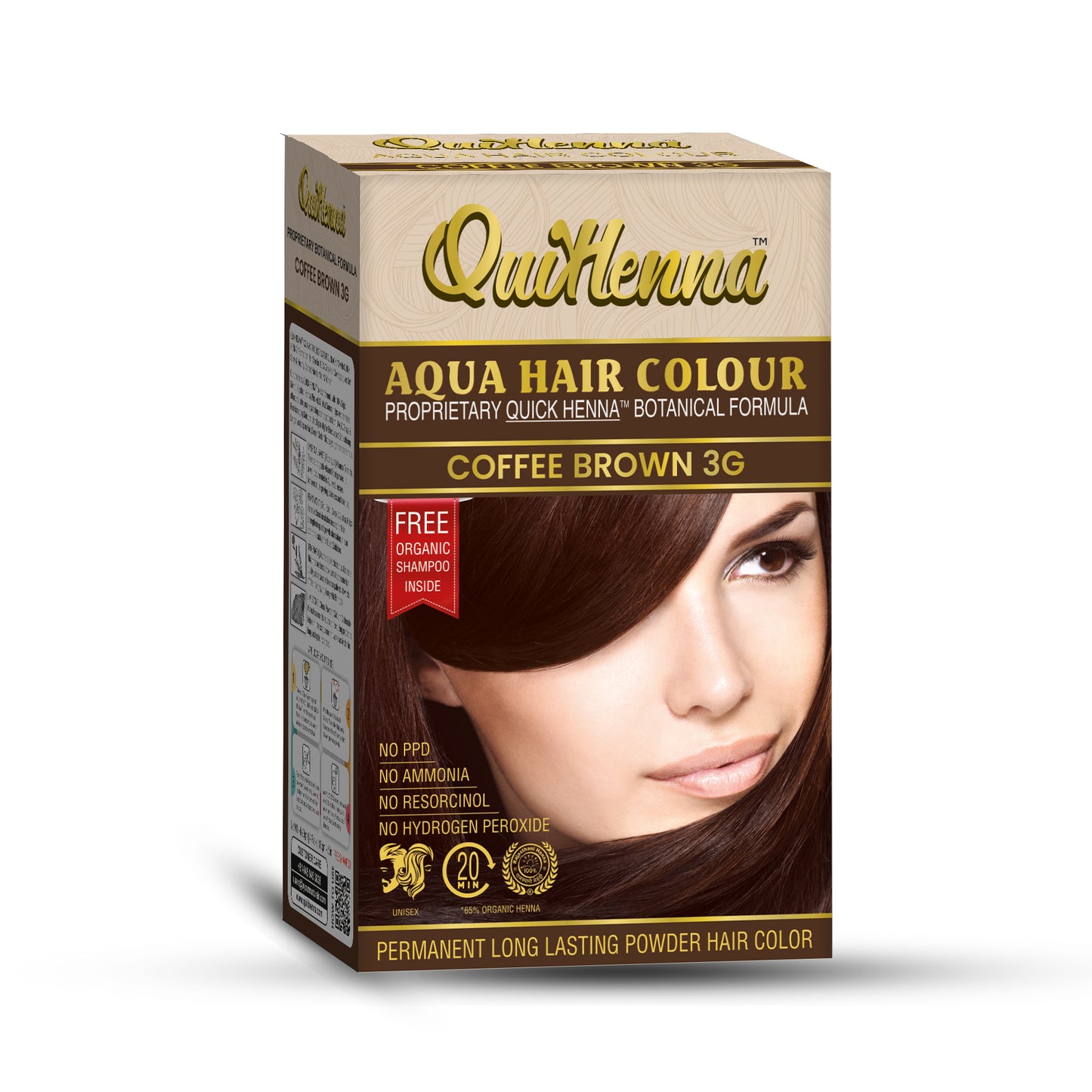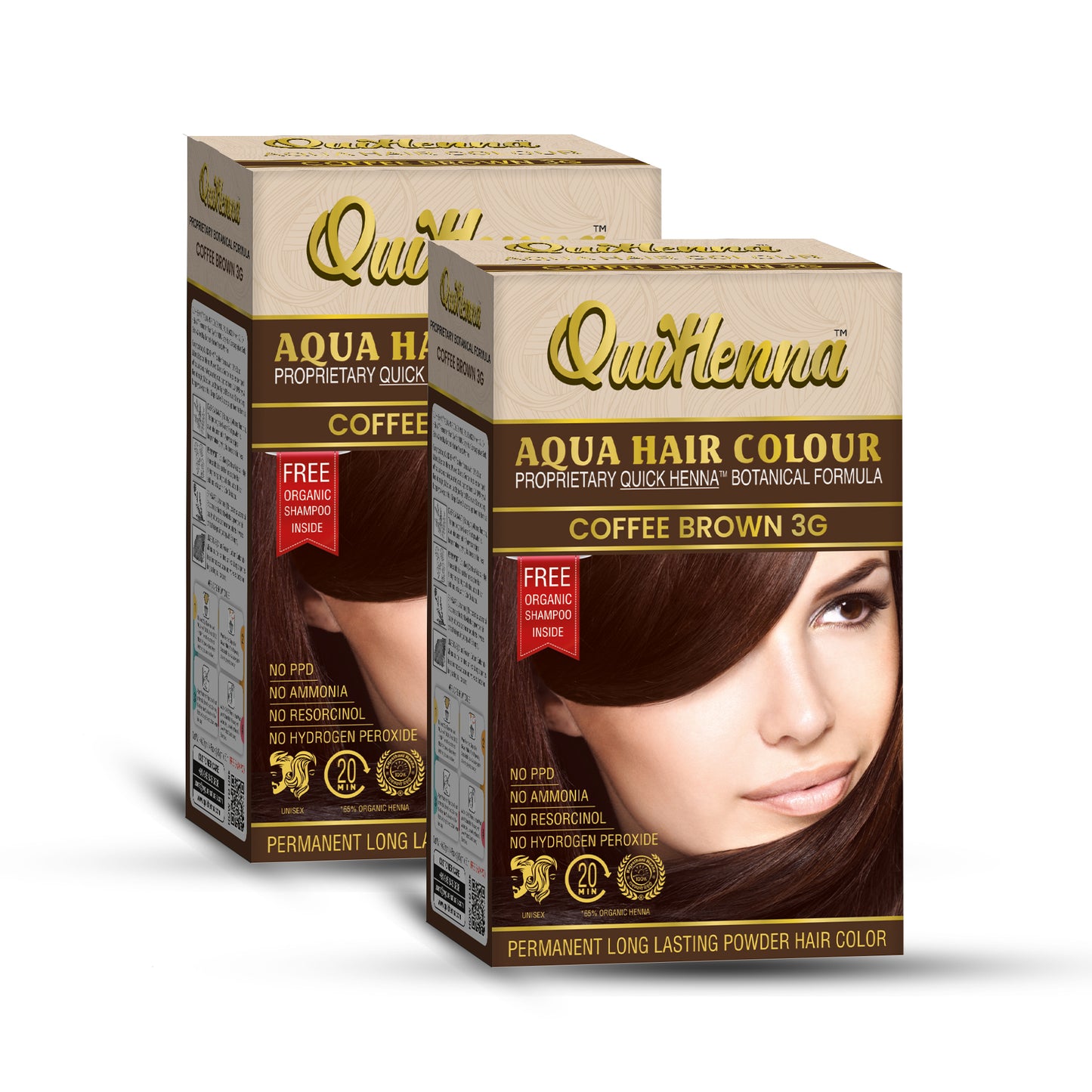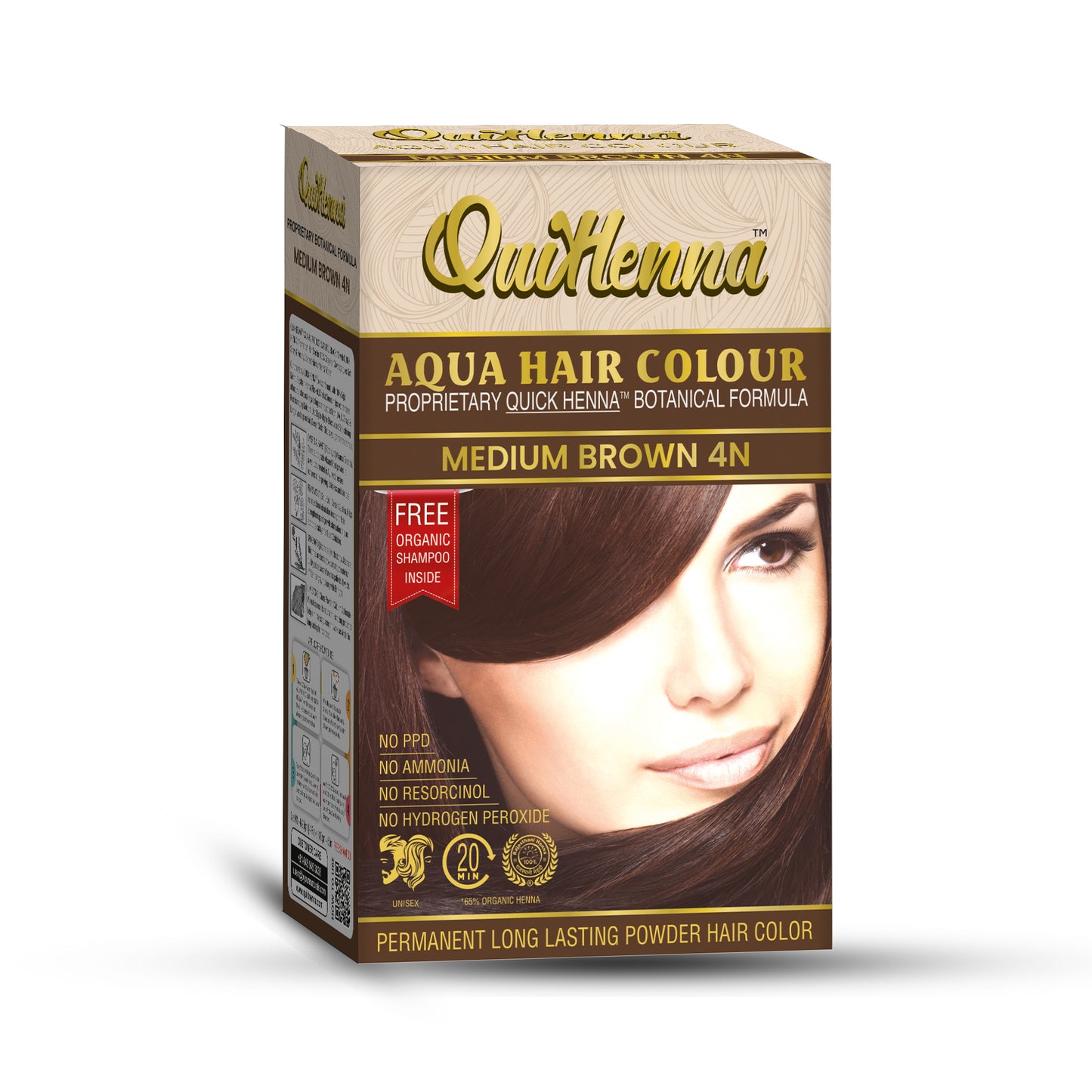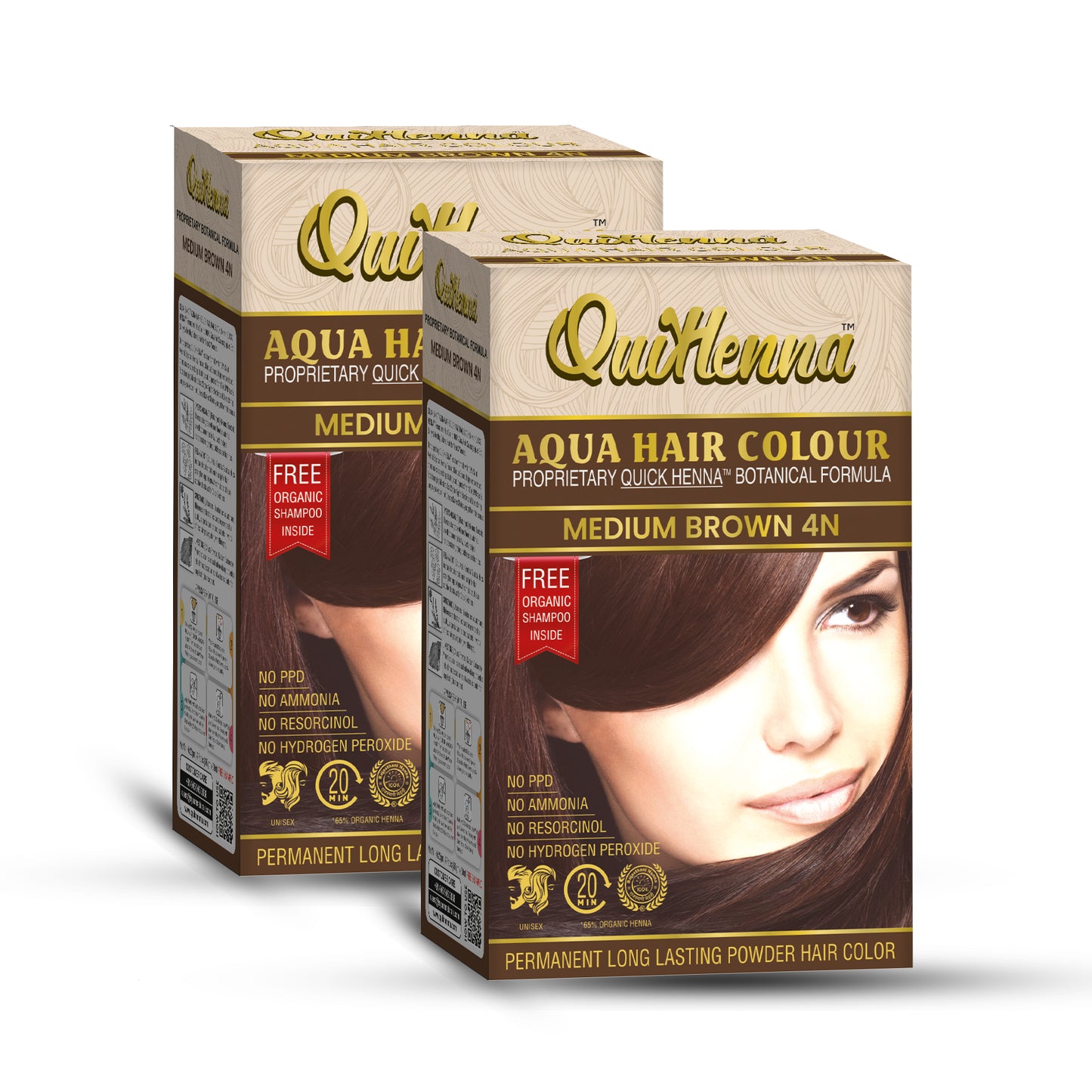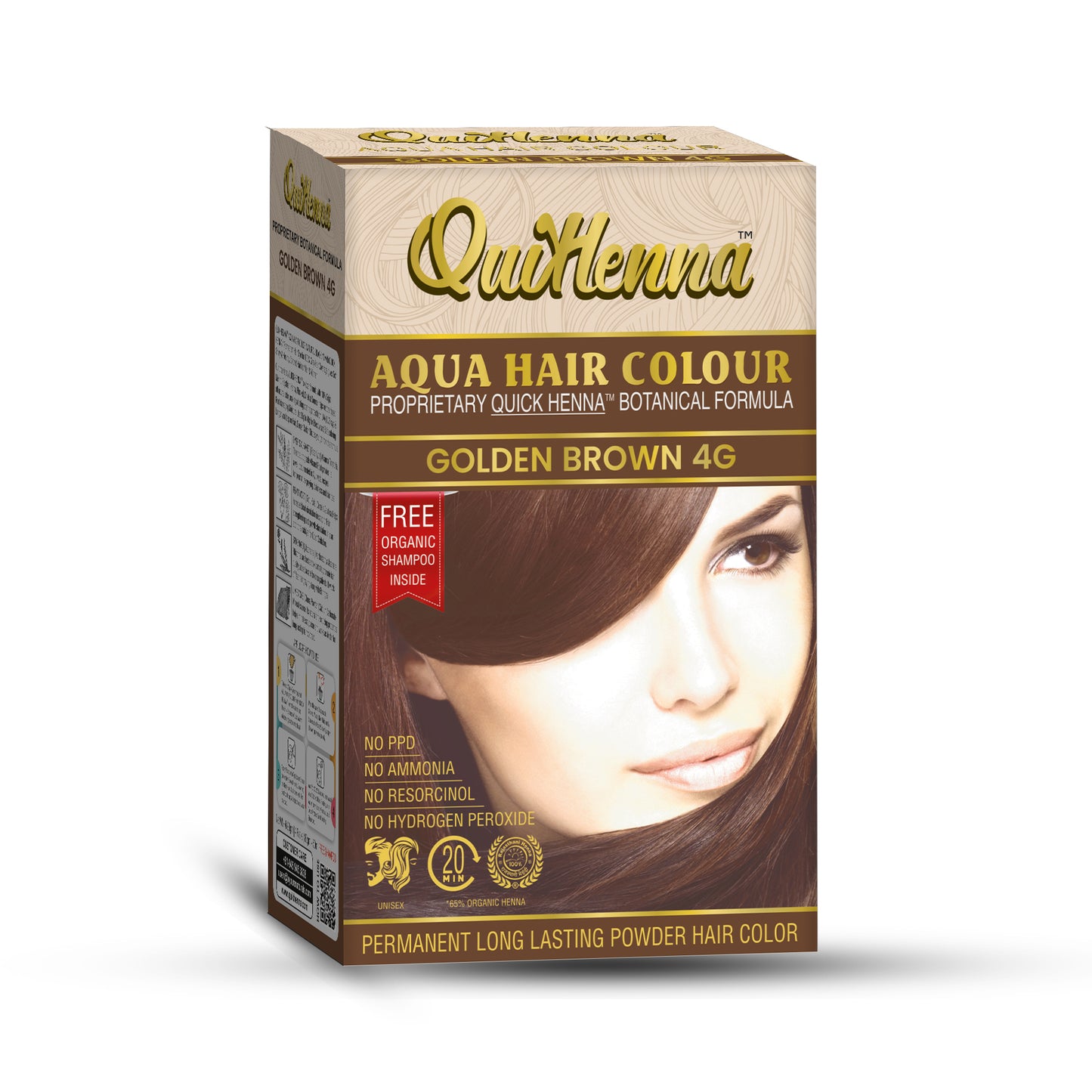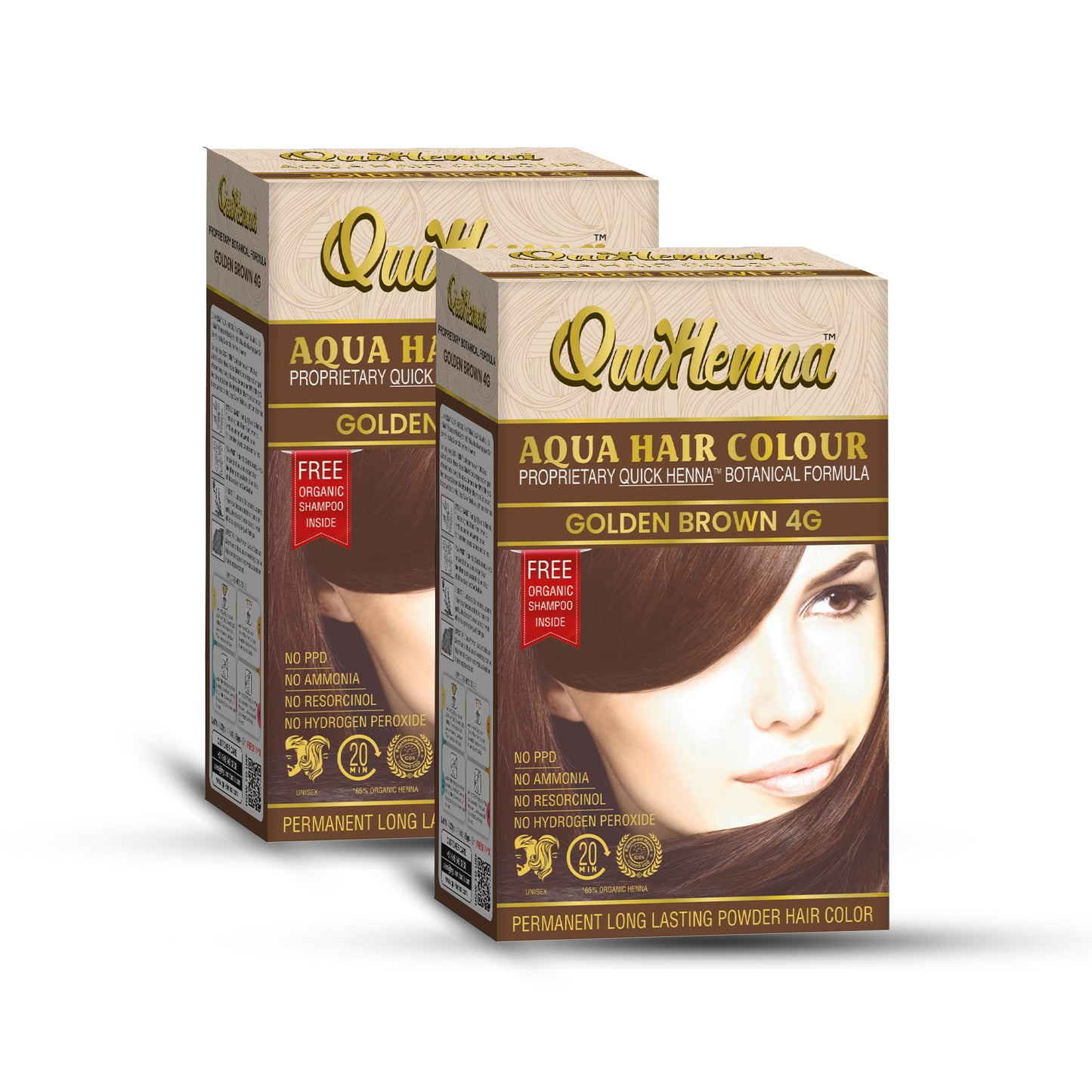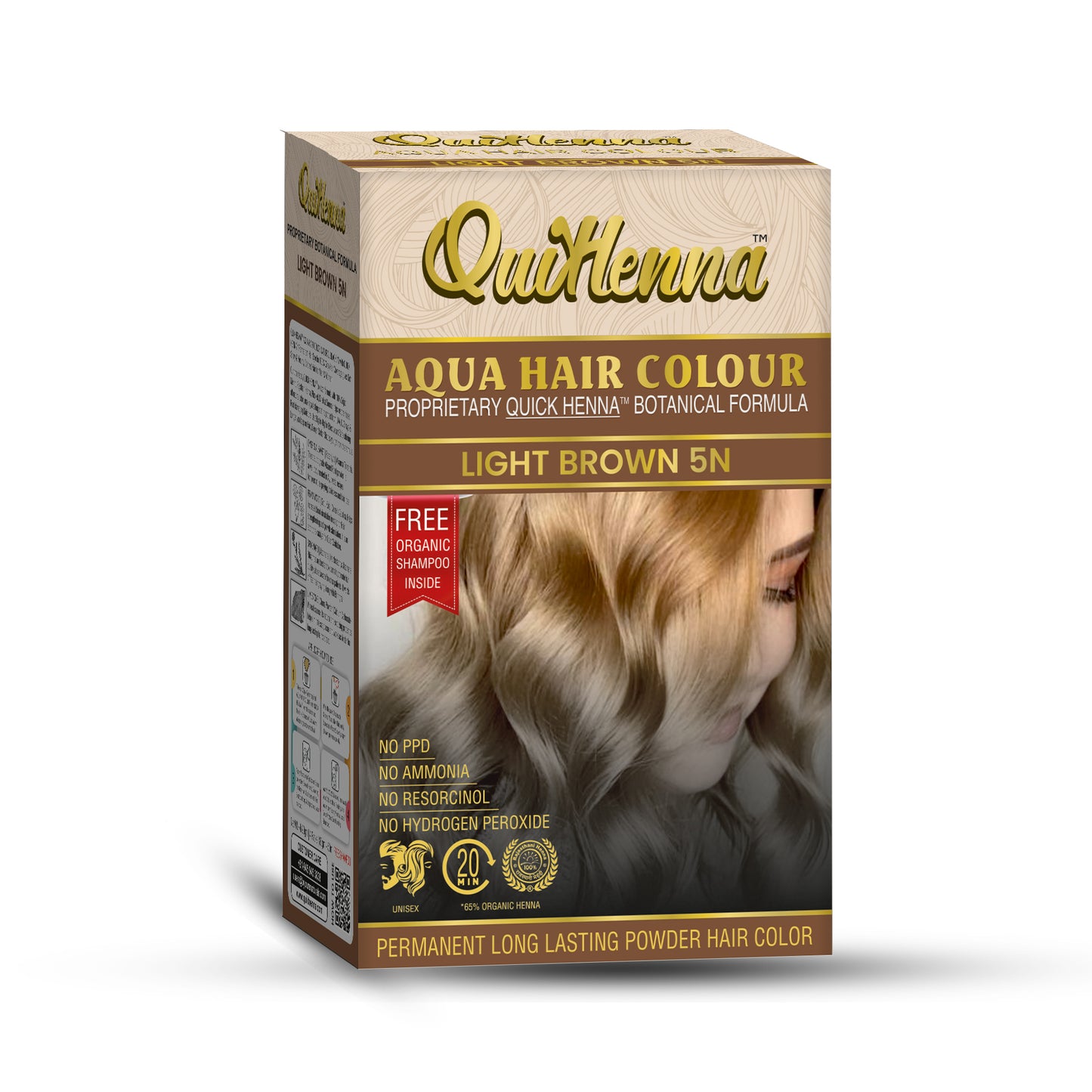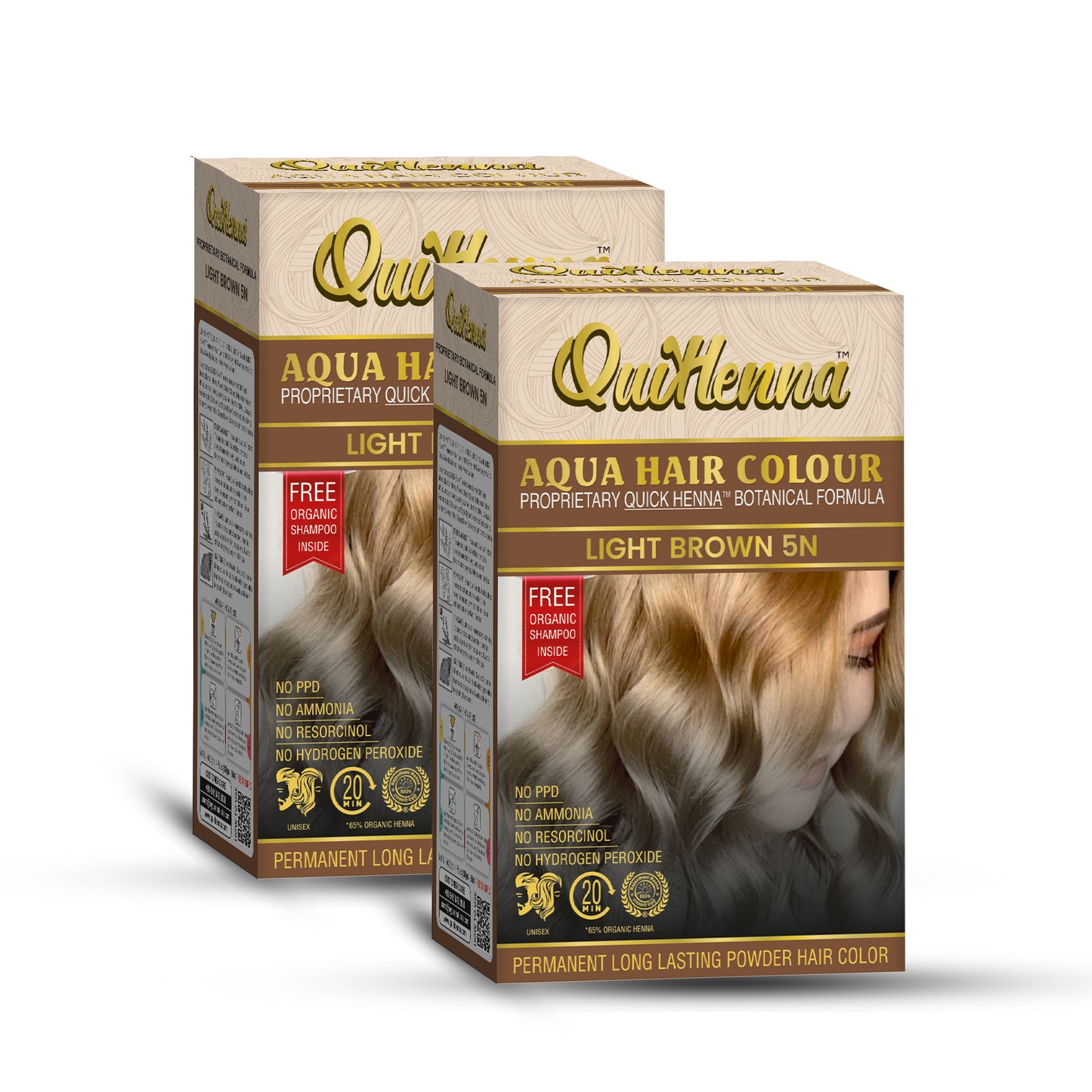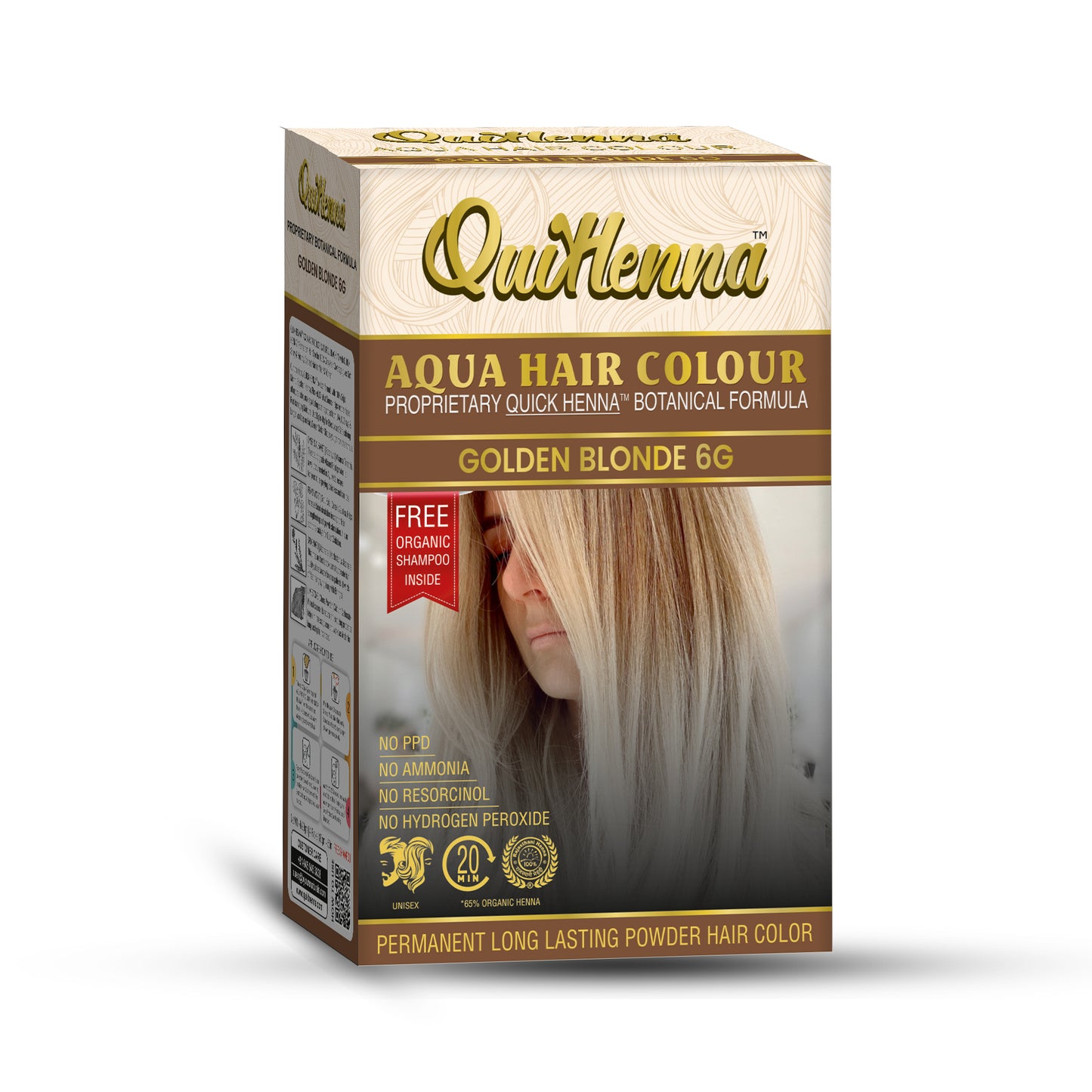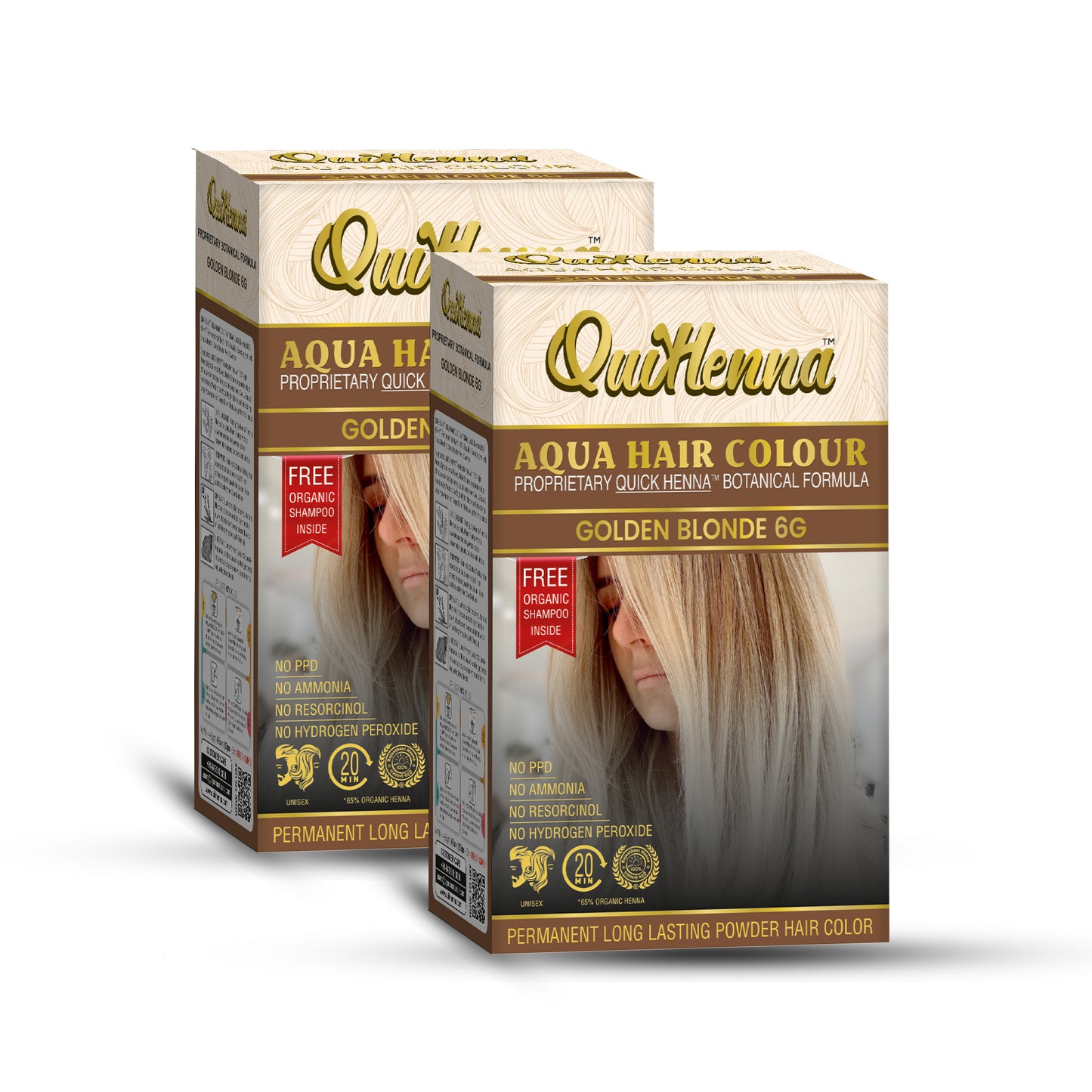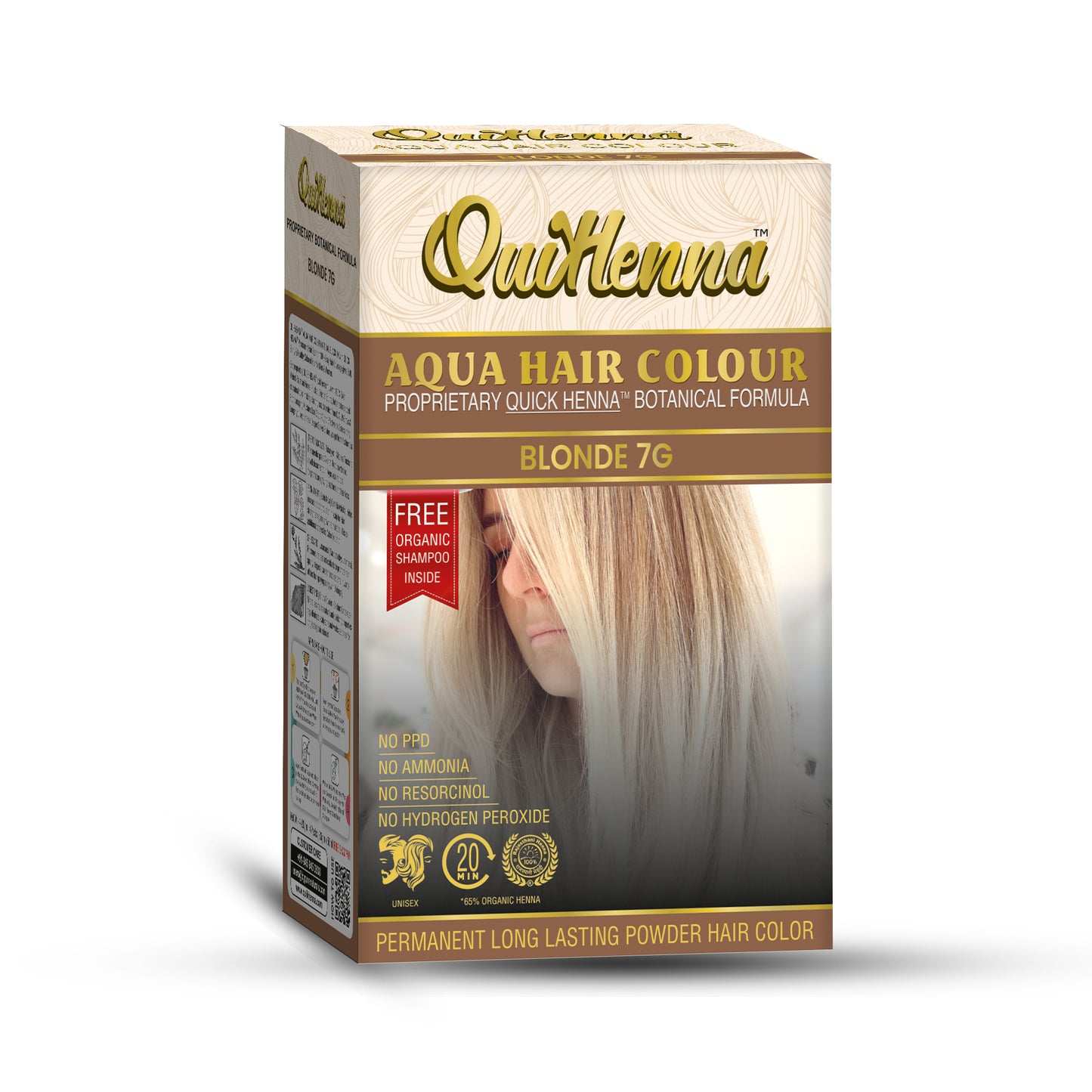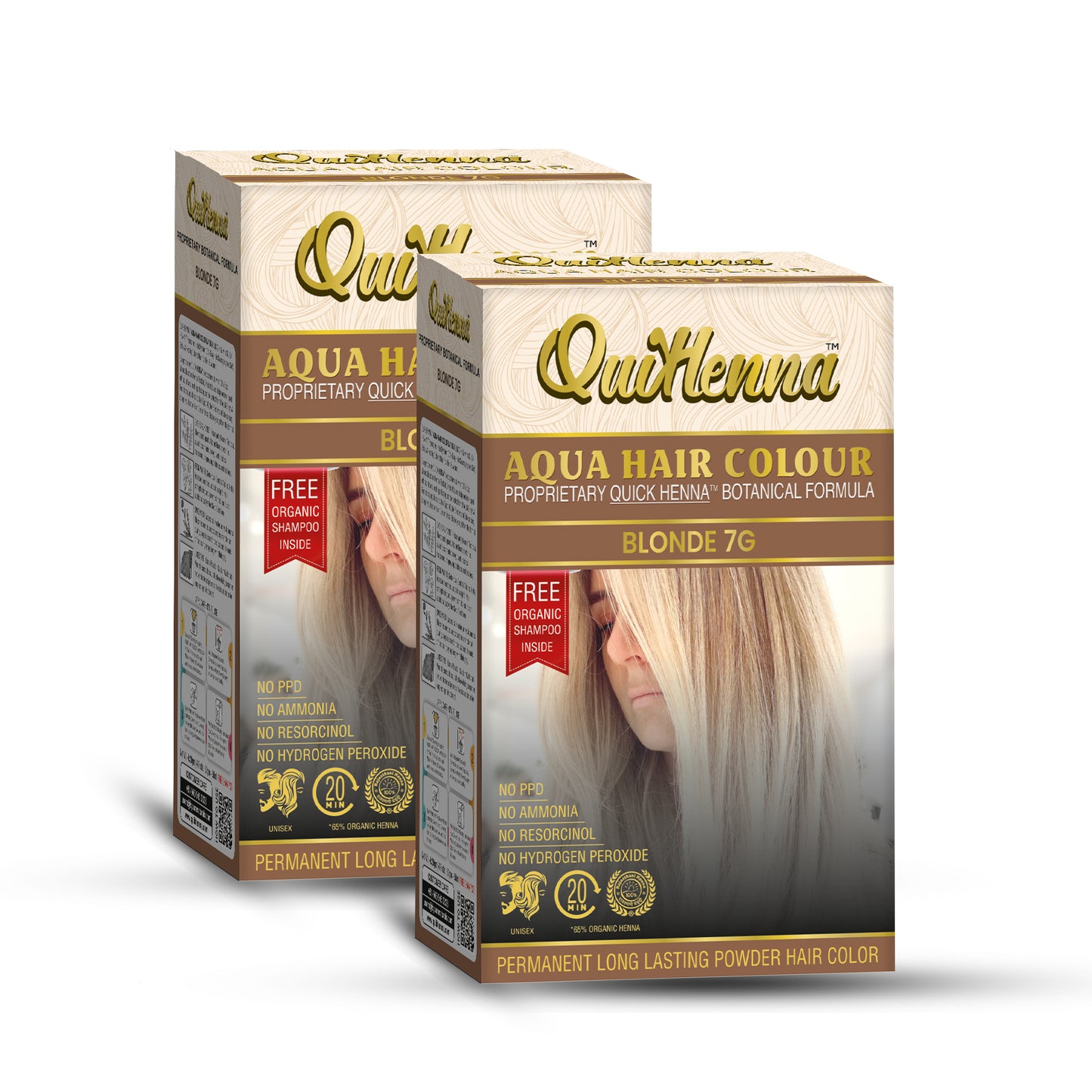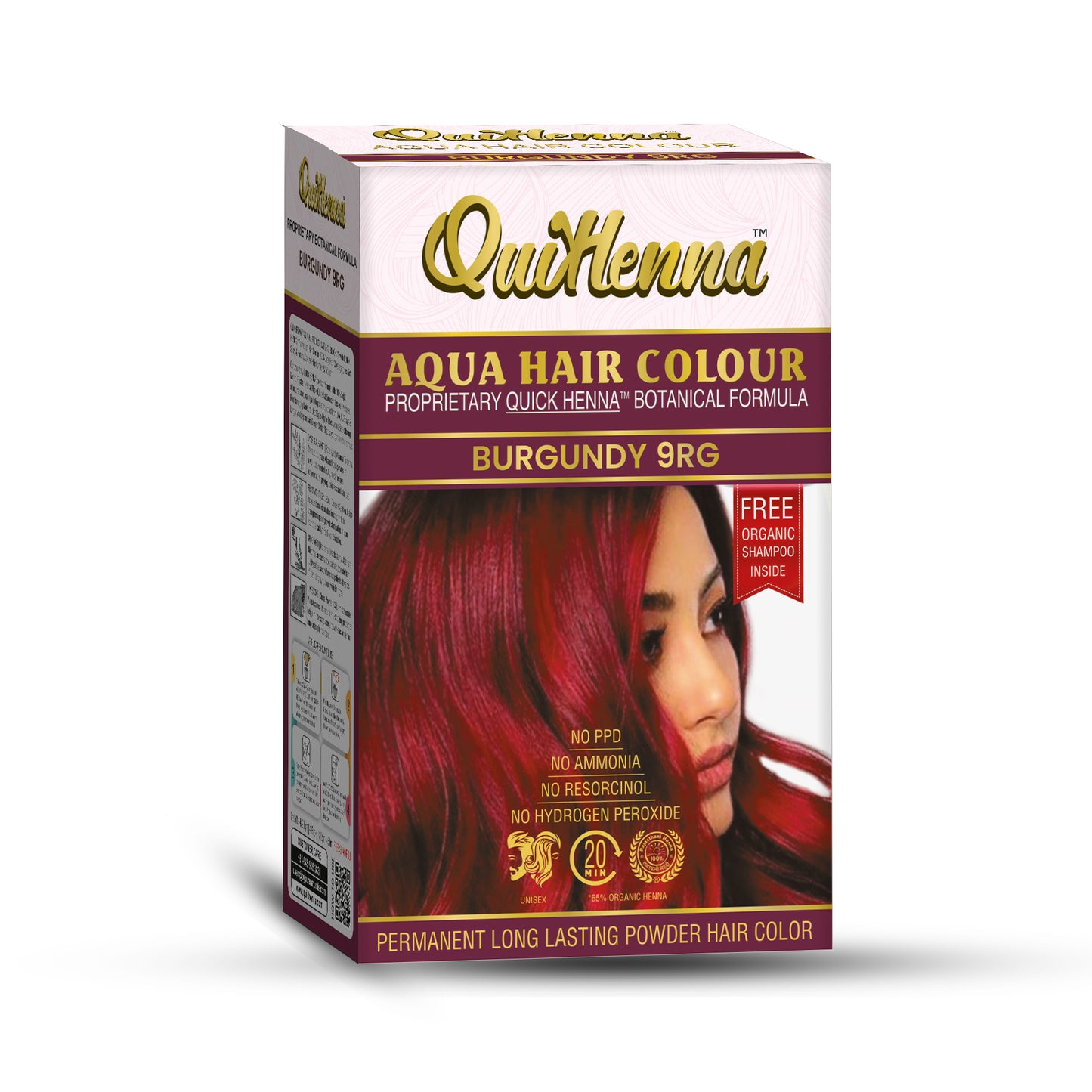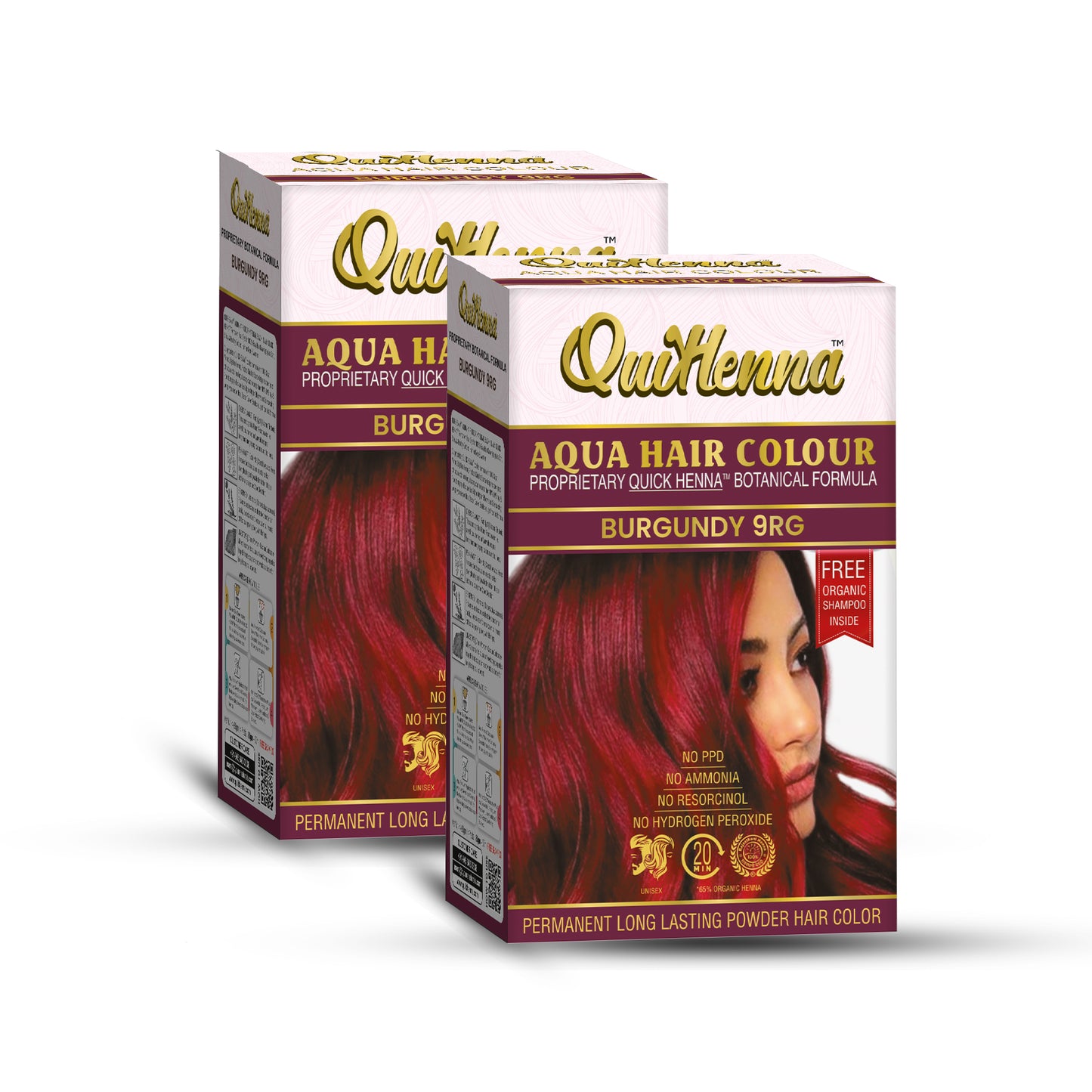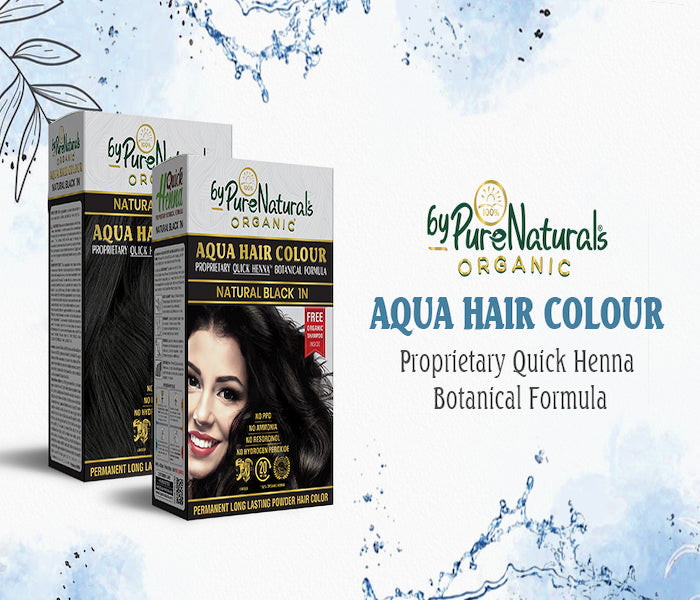 How to use QuikHenna Aqua Safe Powder Hair Colour
1. Take out 20-40 gm of Aqua safe non-allergic powder hair colour from the pack.
2. Mix this colorant in 4-5 times the volume of Luke warm water in a glass/ ceramic bowl.
3. Wear disposable gloves. Use the paste prepared above and evenly apply it over all grey hair evenly.
4. You can use the applicator brush for more even distribution of hair colour.
5. We strongly recommend that you wear a hair cap after this step. This allows for better oxidation and deeper shades.
6. Wait for 25 minutes. Wash your hair gently with water only.
7. Use Colour protect shampoo byPureNaturals after 24-48 hrs.
Watch Video
Why use QuikHenna Aqua Safe Powder Hair Colour
FAQ's

Ques: If it does not contain PPD, then how it will give color?
Ans: Aqua safe Powder hair colour does not contain PPD. This is the extra safe permanent hair colour without a trace of ammonia & hydrogen peroxide. Our Quick henna proprietary technology uses henna along with TDS to impart a deep dark colour in the presence of air for oxidation while reducing allergic reactions.

Ques: How long does the colour last?
Ans: The colour lasts for 10-15 washes. Use colour protect shampoo for best results after colouring.

Why use this formulation?

Aqua-safe powder hair colour is a Skin-friendly pH-balanced hair colour. Our proprietary Quick Henna TM oxidizer formula with 100% Sojat mehndi for hypoallergic hair coloring.
Made for people with mild-moderate hair colour allergy requiring dark coverage of grey hair.
Prime Ingredients in QuikHenna Aqua Safe Powder Hair Colour
Aloe Vera

Aloe vera has many active ingredients and minerals that can help strengthen your hair. It has fatty acids and amino acids and is rich in vitamins A, B12, C, and E. These play a part in healthy hair follicles.

Ratanjyot

In India, ratanjot has been mainly used as a natural coloring agent. The root of this plant is dark red with a black appearance on the outside as well as a blue-red, white core on the inside. Its root includes an excellent red pigment that has been used to make a dye in the Mediterranean region since ancient times.

Jatamansi

Jatamansi plant is also known by the name "tapaswini" in the Ayurveda or "Indian Spikenard" in the English language. A slowly vanishing ayurvedic herb, Jatamansi oil has been used since ancient times as perfume, traditional medicine, and religious rituals. The presence of numerous bioactive compounds and chemicals is credited for its numerous medicinal and therapeutic properties. Some of the compounds present in jatamansi include aristolene, carotene, and Caralene. The powerful extracts of Jatamansi oil are beneficial in promoting the growth of hair and prevent hair fall. The oil work by penetrating deep within hair follicles and strengthen hair root and strands and makes your mane grow stronger and voluminous.

Quick Henna

Our quick henna is a proprietary formulation made with 100% Sojat Rajasthani Henna from our own 4th generation family farms; fortified with coloring agents to provide a deeper darker shade. The mixture retains it's intense colouring properties while significantly reducing allergy potential.