Organic Neem Powder byPureNaturals
Regular price
Rs. 180.00
Sale price
Rs. 180.00
Unit price
per
Organic neem powder
Organic Neem Powder byPureNaturals offers an all-natural, cold-pressed alternative to regular neem powder. This organic neem powder is a rich source of antioxidants and minerals. It is also an effective insect repellent and suitable for immune system support.
PureNaturals Organic Neem Powder is made from sustainably-sourced neem leaf powder from India. It is USDA organic certified and contains no fillers or preservatives. The natural powder offers a host of benefits, including support of digestive, skin, and hair health. Try this potent Ayurvedic remedy today!
Our Organic Neem Powder is sourced from the highest quality of neem leaves and is perfect for topical and dietary applications. Our powder is ideal for creating homemade treatments for skin conditions and detoxifying the digestive system. Buy online now for a natural and organic solution to your health needs.
PureNaturals Organic Neem Powder is the perfect supplement for your diet. The organic ingredient ensures its potency and purity, while delivering a significant boost of essential nutrients. Each serving contains powerful antioxidants to help promote healthier skin and is sustainably sourced for an eco-friendly choice. Learn more about organic multani mitti online.
Benefits of Organic Neem powder byPureNaturals:
100% pure, sun-shade dried, and certified organic neem powder made from best quality neem leaves from Rajasthan, India

Completely organic microfine Neem powder.
Pure Neem powder with no harmful chemicals
Anti-oxidant that slows cell damage.
Safely Cure pimples, acne and imparts glow to the skin.
Soothes dandruff, flakes, and damage giving thick glossy hairs. 
Contents

125 gm Organic Neem Powder
Share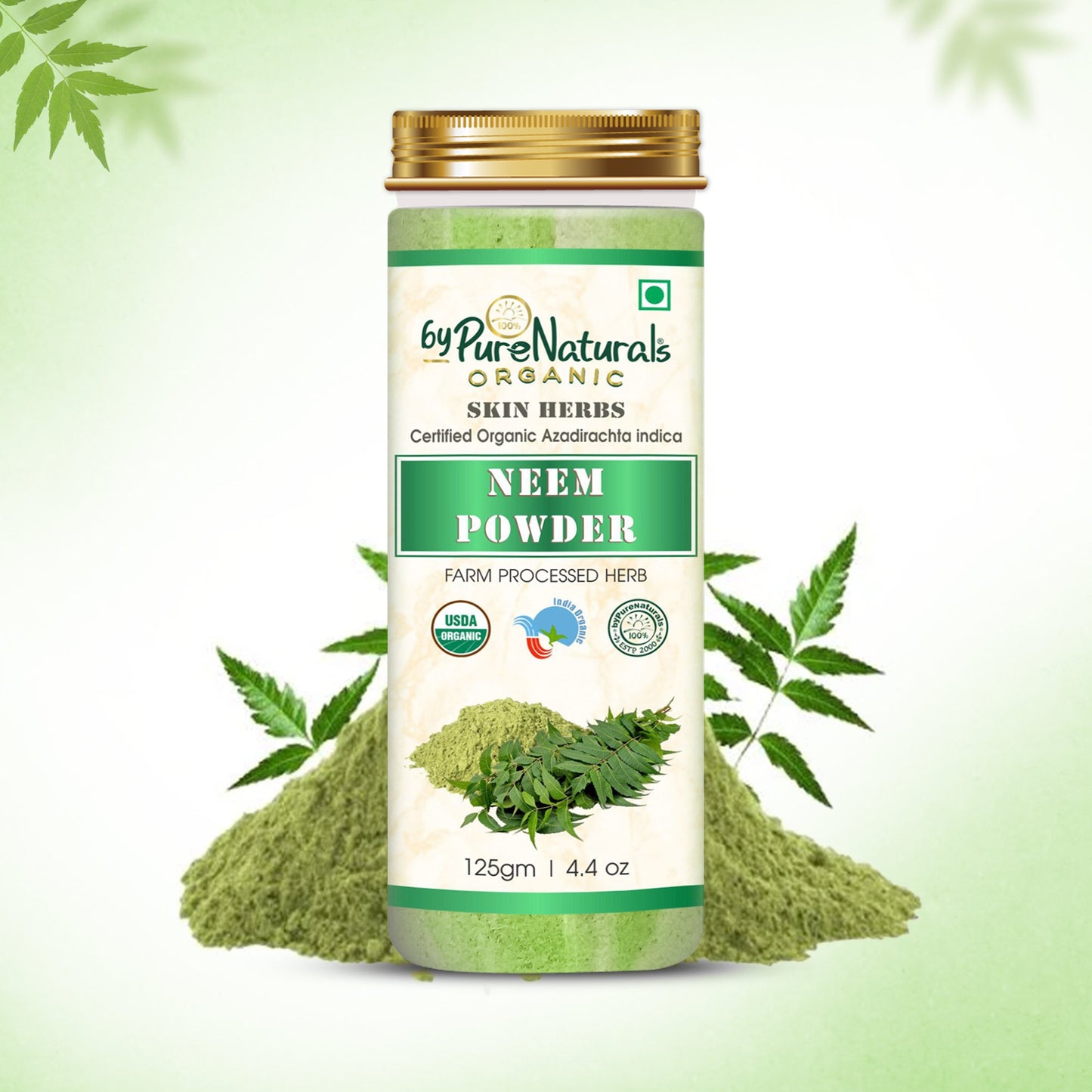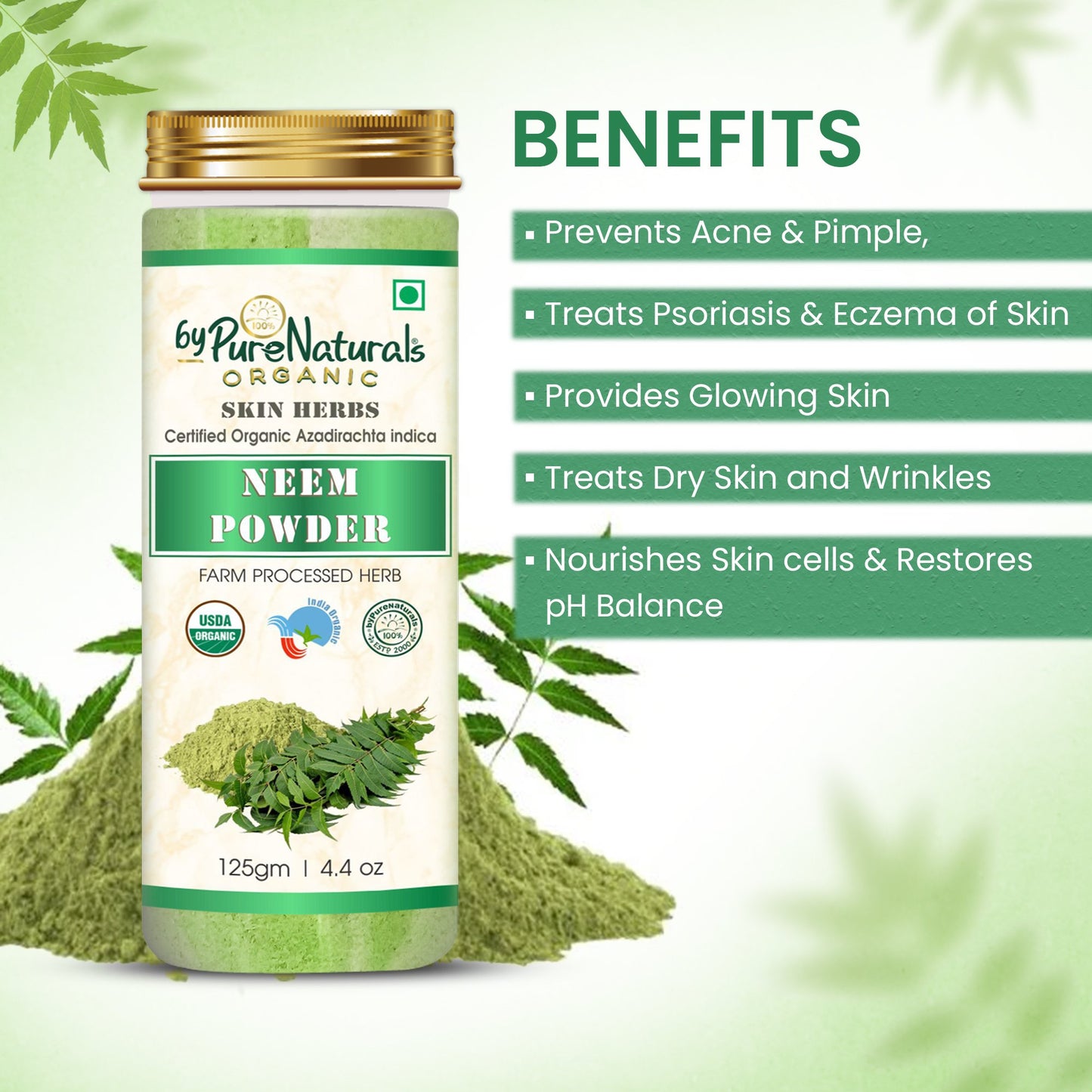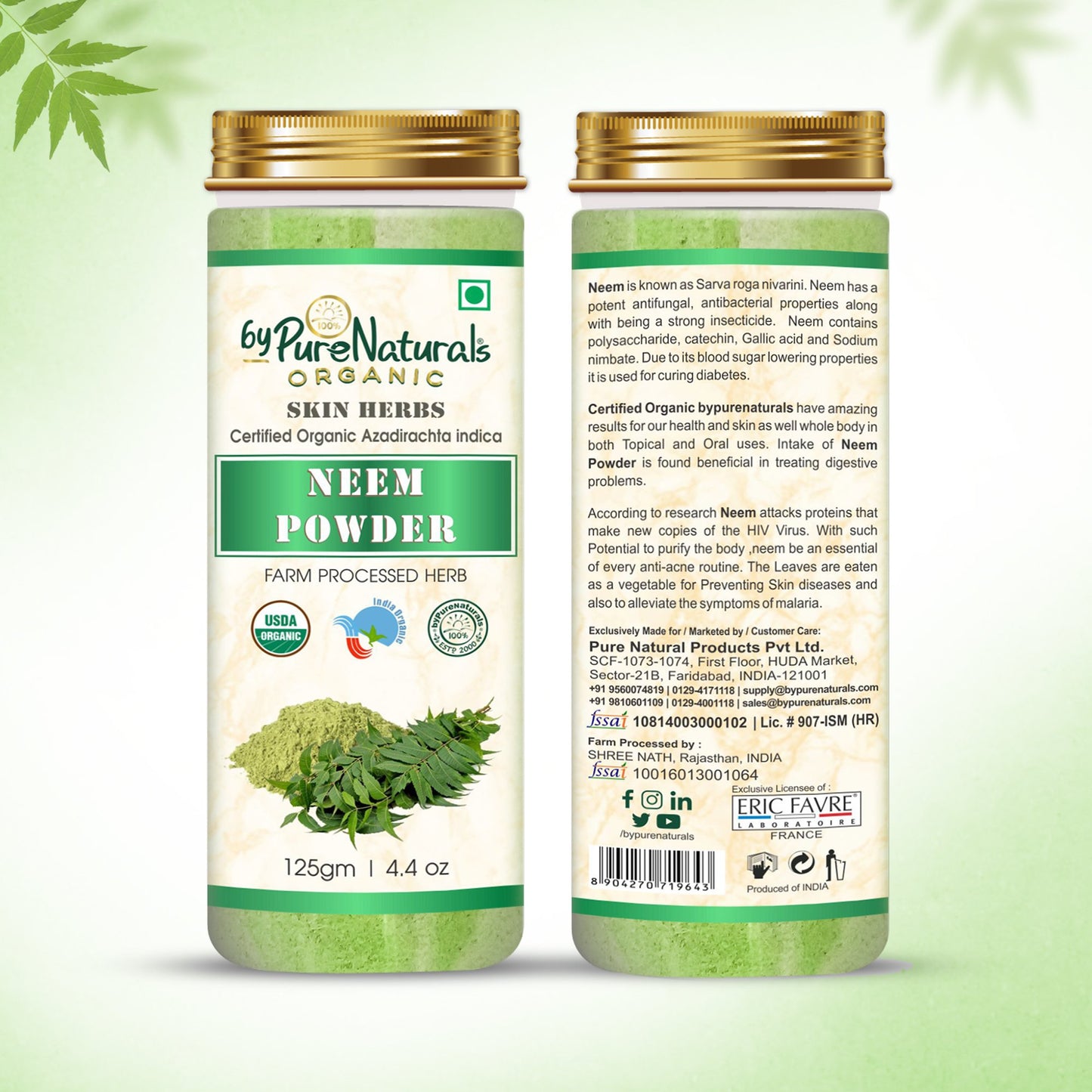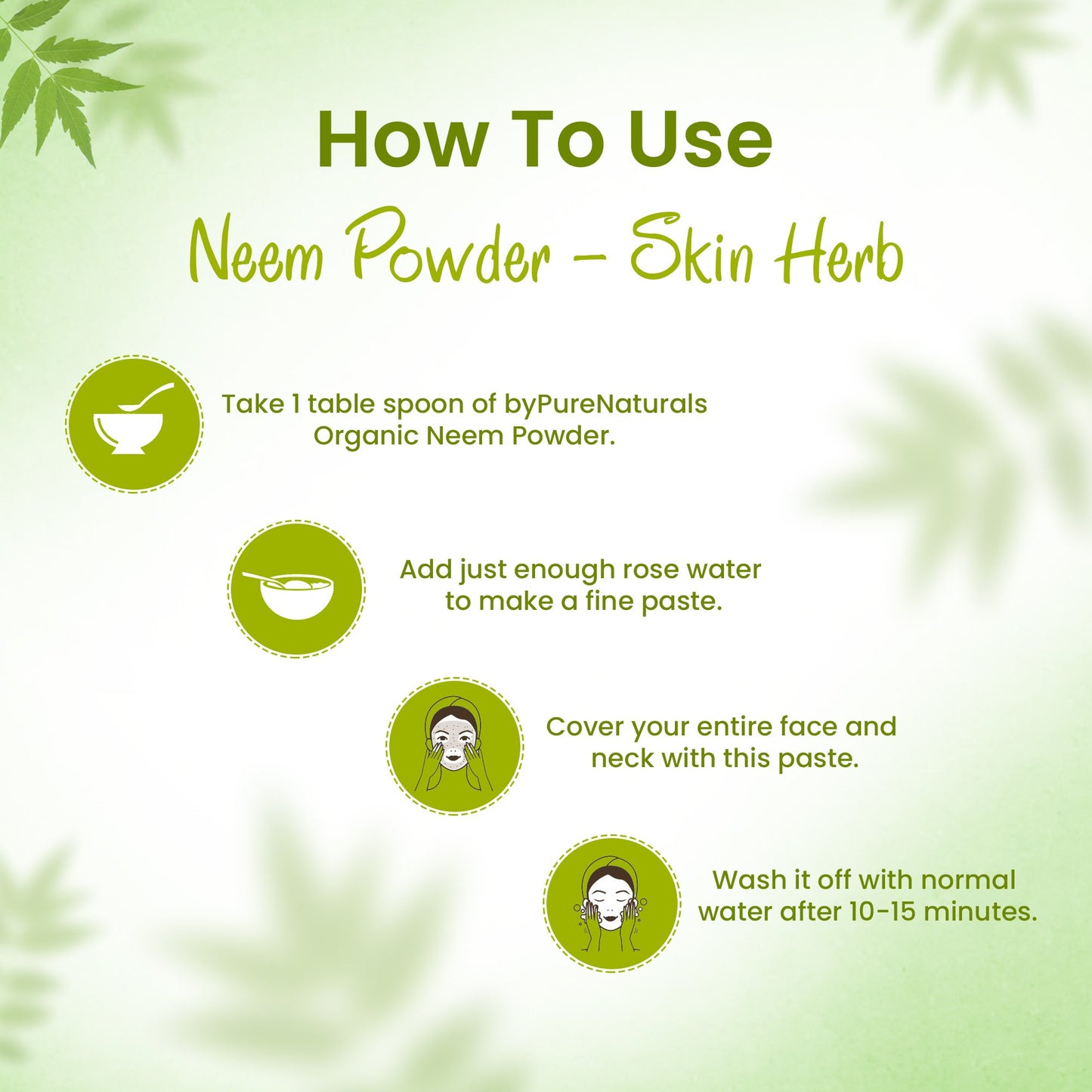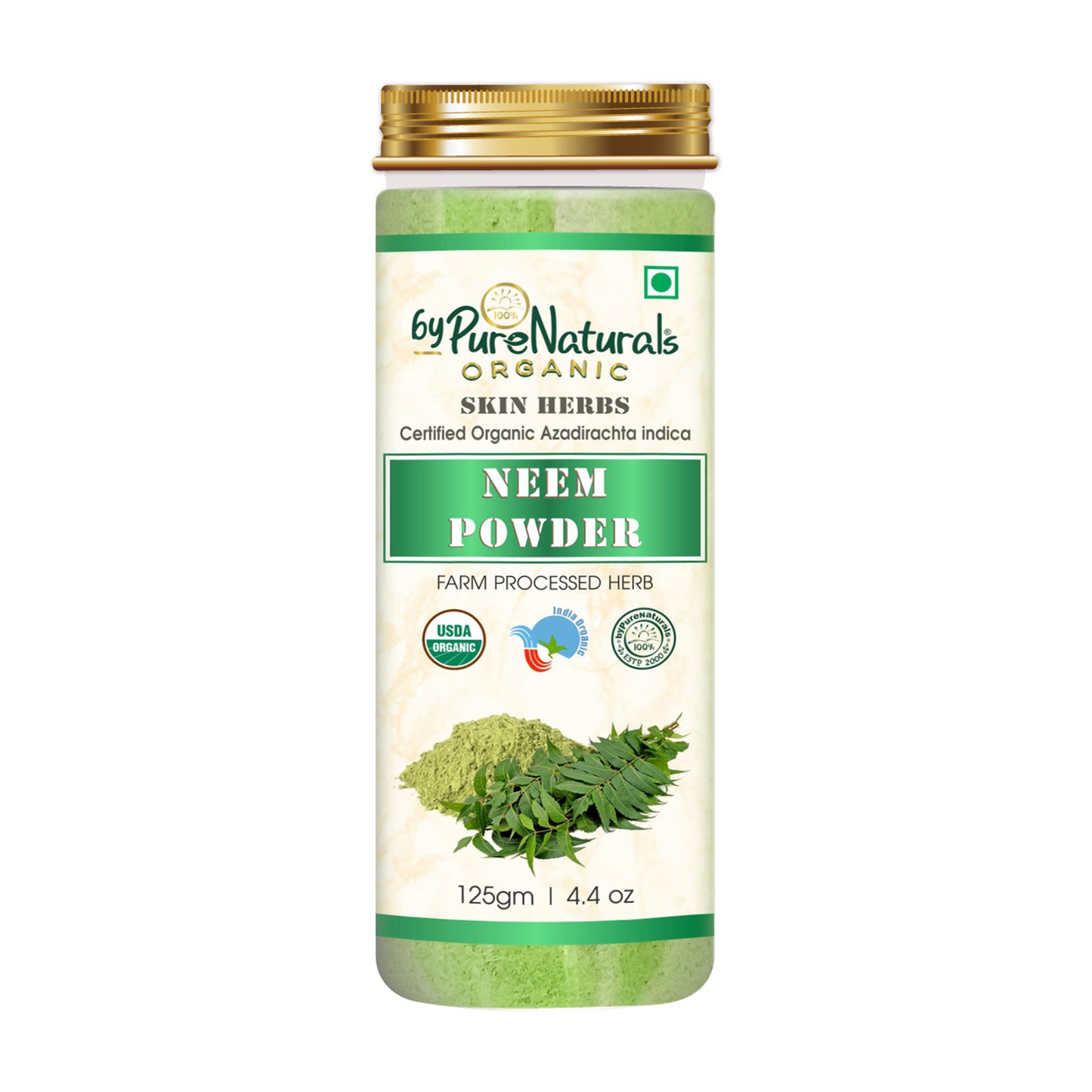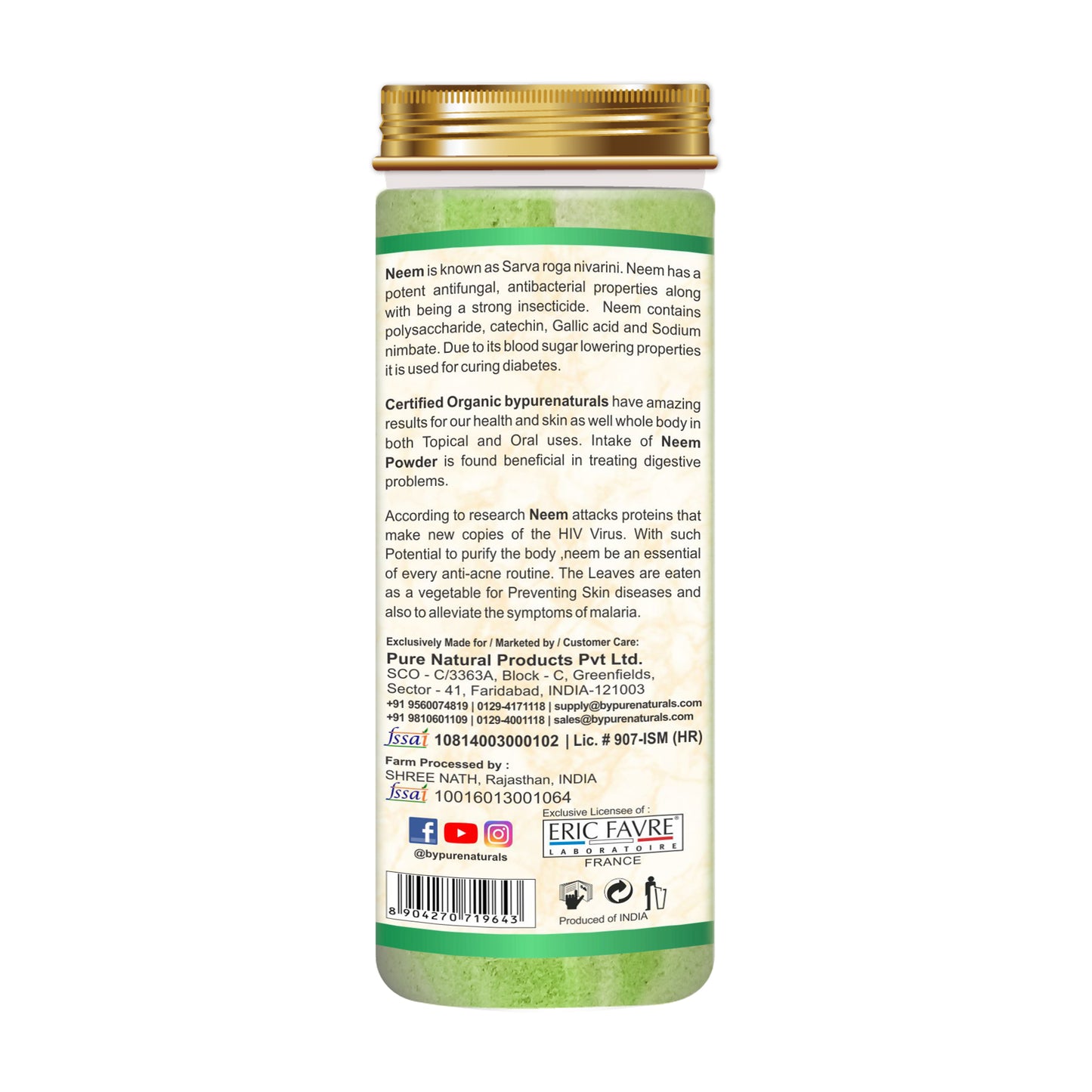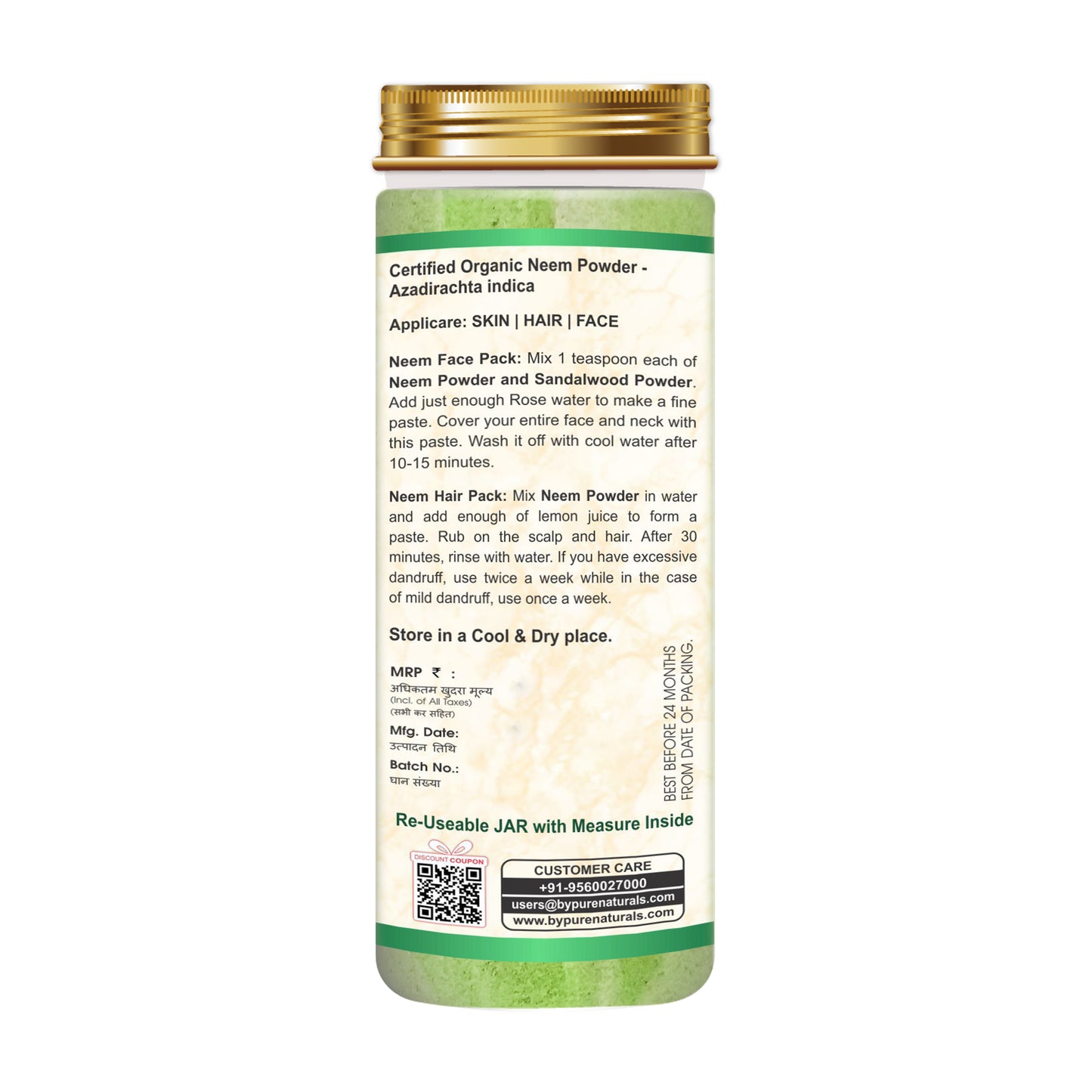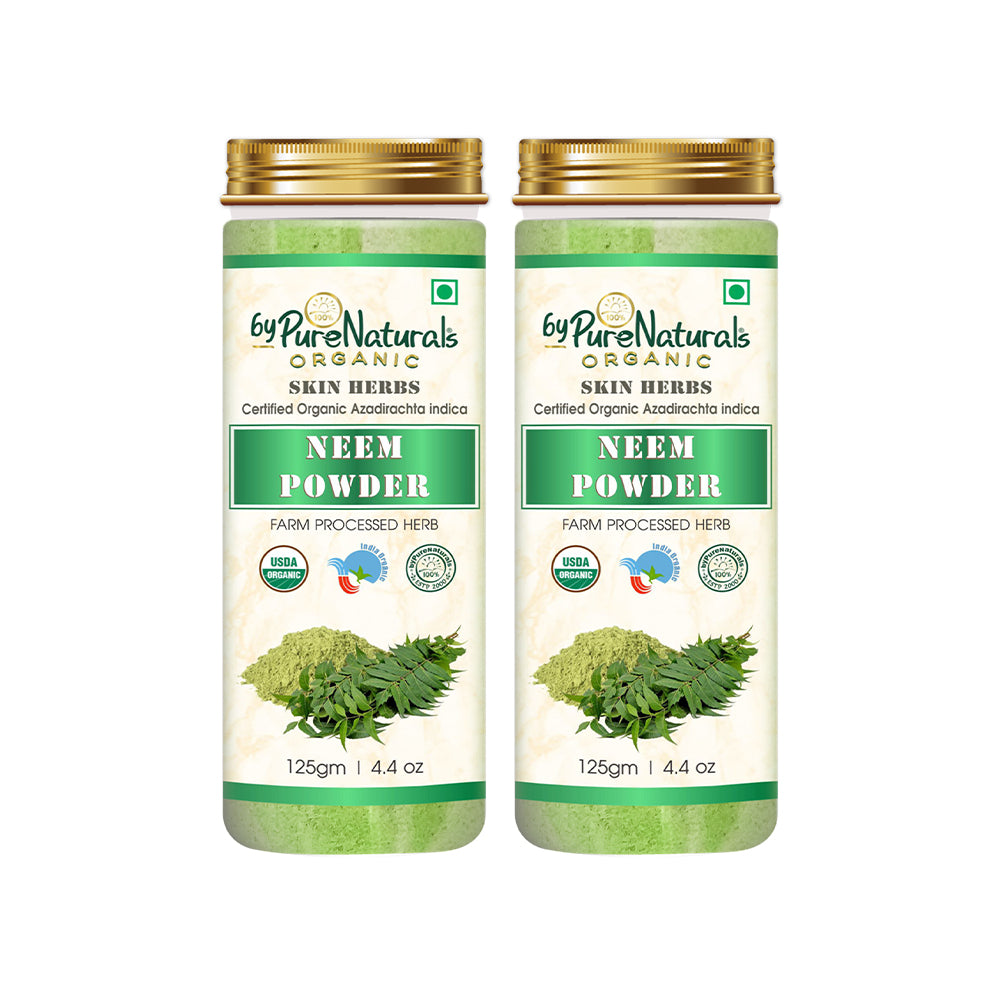 How to use Organic Neem Powder byPureNaturals
DIY Organic Neem Powder Face Pack for dark circles and uneven skin tone


Mix 1 teaspoon each of Neem Powder and Sandalwood Powder byPureNaturals.

Add just enough Rose water to make a fine paste.
Cover your entire face and neck with this paste.
Wash it off with cool water after 10-15 minutes.

DIY Organic Neem powder Hair pack for dandruff


Mix Organic Neem Powder in water and add enough lemon juice to form a paste.

Rub on the scalp and hair.
After 30 minutes, rinse with water.
If you have excessive dandruff, use it twice a week while in the case of mild dandruff, use it once a week.

DIY Organic Neem powder and Lemon Mask for acne and blemishes


Use Organic neem powder byPureNaturals.
Squeeze an entire lemon in the paste along with a little water and mix thoroughly.
Apply this as a mask on your face and neck area.
Leave it to dry for the next 15 minutes.

Wash your face with lukewarm water and pat dry with a clean towel.



DIY Organic Neem Powder hair pack for long hair


Use Organic neem powder byPureNaturals and add a teaspoon of coconut oil to it.
Make a thick paste.
Apply the mask made, from root to tip once a week and massage it.

Wash your hair and repeat this once a week.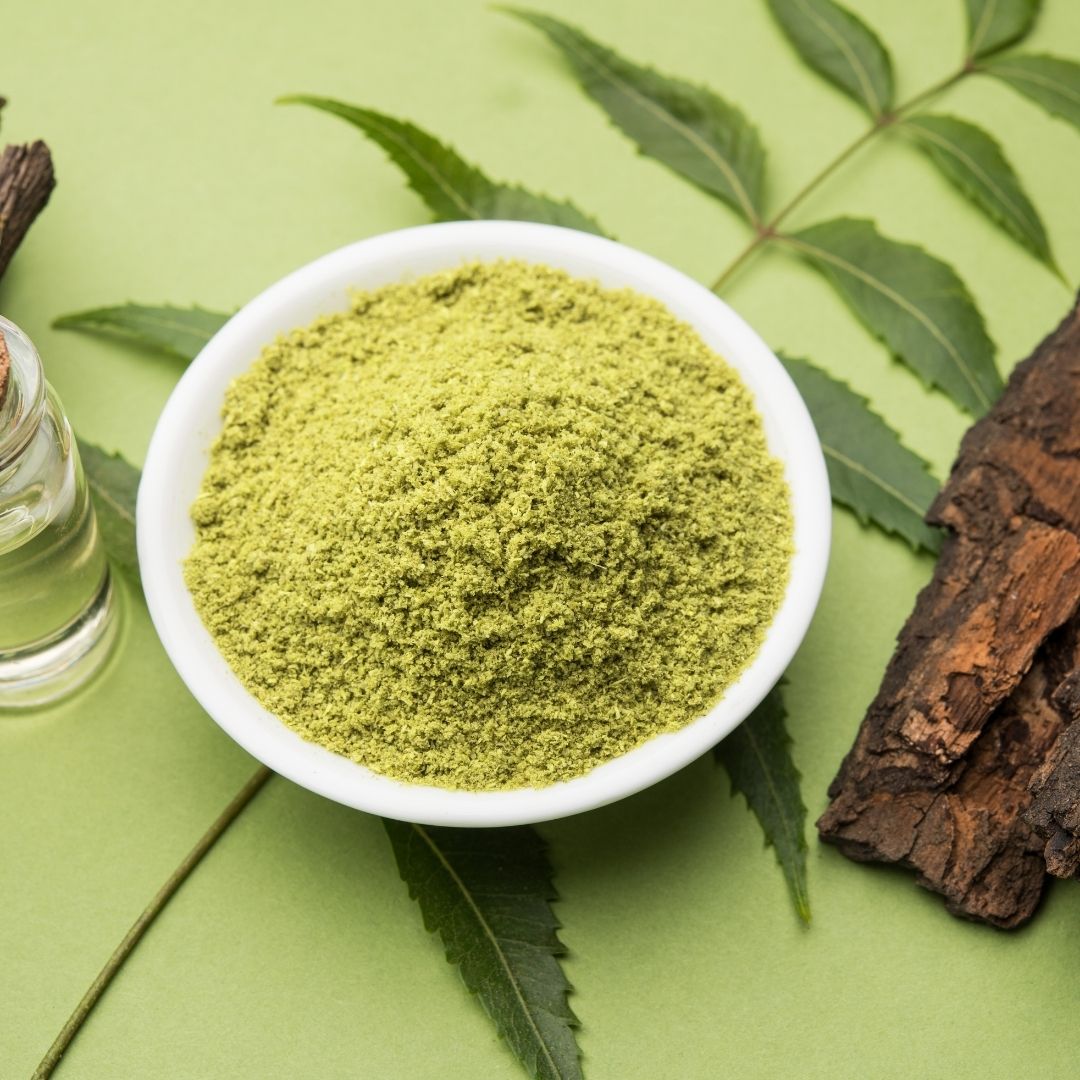 Why to use Organic Neem Powder byPureNaturals
Neem has potent antifungal, antibacterial properties along with being a strong insecticide. Neem contains polysaccharides, catechin, Gallic acid, and Sodium niobate.
One of the most-used leaves in Ayurveda medicine for the past 5,000 years – neem contains a unique composition of organic compounds in an abundance not found elsewhere in nature.
Often called the 'wonder tree' in India, every part of the neem tree has medicinal properties that nourish your system.
Watch Video
Why use Organic Neem Powder byPureNaturals
FAQ's

Q: Can neem powder cure pimples?
A: Neem face pack helps reduce acne due to its antibacterial properties. It eliminates any kind of breakouts and soothes itchy skin too.

Q: Can I apply neem directly on skin?
A: Neem is generally safe to apply to the skin. However, it is very potent, so it may be a good idea to test it on a small patch of skin before applying it more extensively.

Blog posts
Blog post
Give your customers a summary of your blog post